Just a tip of the iceberg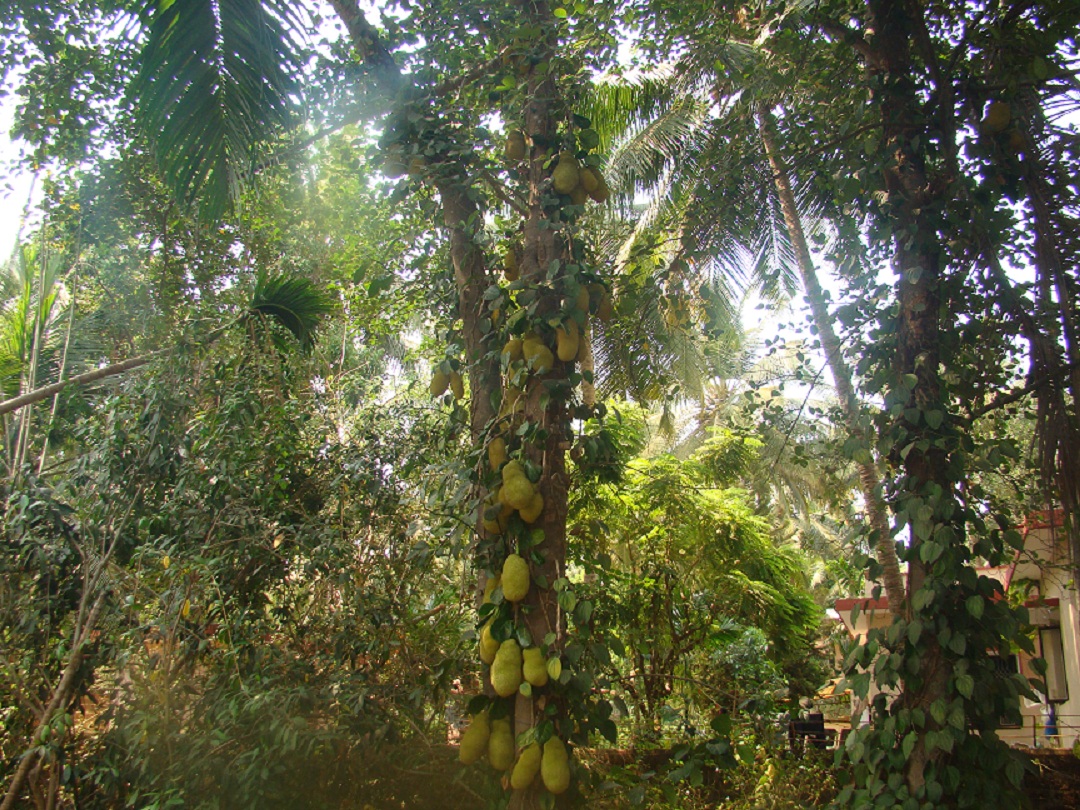 India
April 1, 2016 6:50pm CST
Our jack fruit tree is laden with fruit. The picture shows just a bit of the tree. The entire tree has fruits. In a month's time they will all be ready for consumption. As usual I have a problem with what to do with all of them as there are not many takers here. After distributing, and keeping some for our own consumption they will find a place in our compost pit. Sad but true. Do you get bumper crops and sail in the same boat as me?
4 responses

• India
2 Apr 16
@allknowing
No I do not have them now.If you have help then you could make a large quantity of Jack chips.When they are ripe you could make some preserve using ripe jackfruit,jaggery ghee and cardomom.It will keep for long.But it is tedious.

• India
2 Apr 16
All these labour intensive activities were OK when labour was available easily and that is history now. I would rather someone buys the fruits.

• India
2 Apr 16
@allknowing
Yes,you are right.But there are not that many people who would buy it.


• India
3 Apr 16
@silvermist
The place where I live there are not many takers.


• United States
2 Apr 16
What exactly is a jack fruit tree? I have never heard of that kind of fruit.

• United States
2 Apr 16
What kind of fruit is on it ? I would love to grow a fruit tree but we have enough trees already here.