Use of Aluminum Utencils in Kitchen....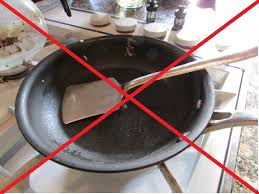 Hyderabad, India
April 5, 2016 4:49am CST
The most sacred place next to the 'prayer room' is the kitchen where food is prepared every day. It is supposed to have good maintenance and kept with all the utensils cleaned and arranged in a regular order. There are certain points that may be kept in mind in relation to the kitchen; 1. Never have a sink adjacent to a stove area in the kitchen 2. Never paint the kitchen with red color. The kitchen will already have a fire element. So do not add more fire by coloring it in red. 3. Never keep Aluminum utensils in the kitchen as they absorb the positive 'chi' energy 4.Never keep milk in Aluminum utensils 5. Never cook food in Aluminum utensil. It gives misery and even affect the marital life 6. Always avoid a house with a bedroom or toilet above or below the kitchen as the polluted air will be absorbed into the kitchen 7. Never built a kitchen in the N-W or S-W of a house as it may cause severe loss to the residents/owner. If it is unavoidable then remove all the fire sources and place wind chime or urn of water in the kitchen.
1 response

• Mumbai, India
5 Apr 16
That is a lot of never s . I think the less you think of all these the happier you are, because even if one element or point is not fulfilled, you keep thinking about it and that is negative energy you are creating yourself and hence affecting you. No wonder they say ' ignorance is bliss'