This should have been my second shortest discussion yesterday but my phone cannot connect with Wi-Fi.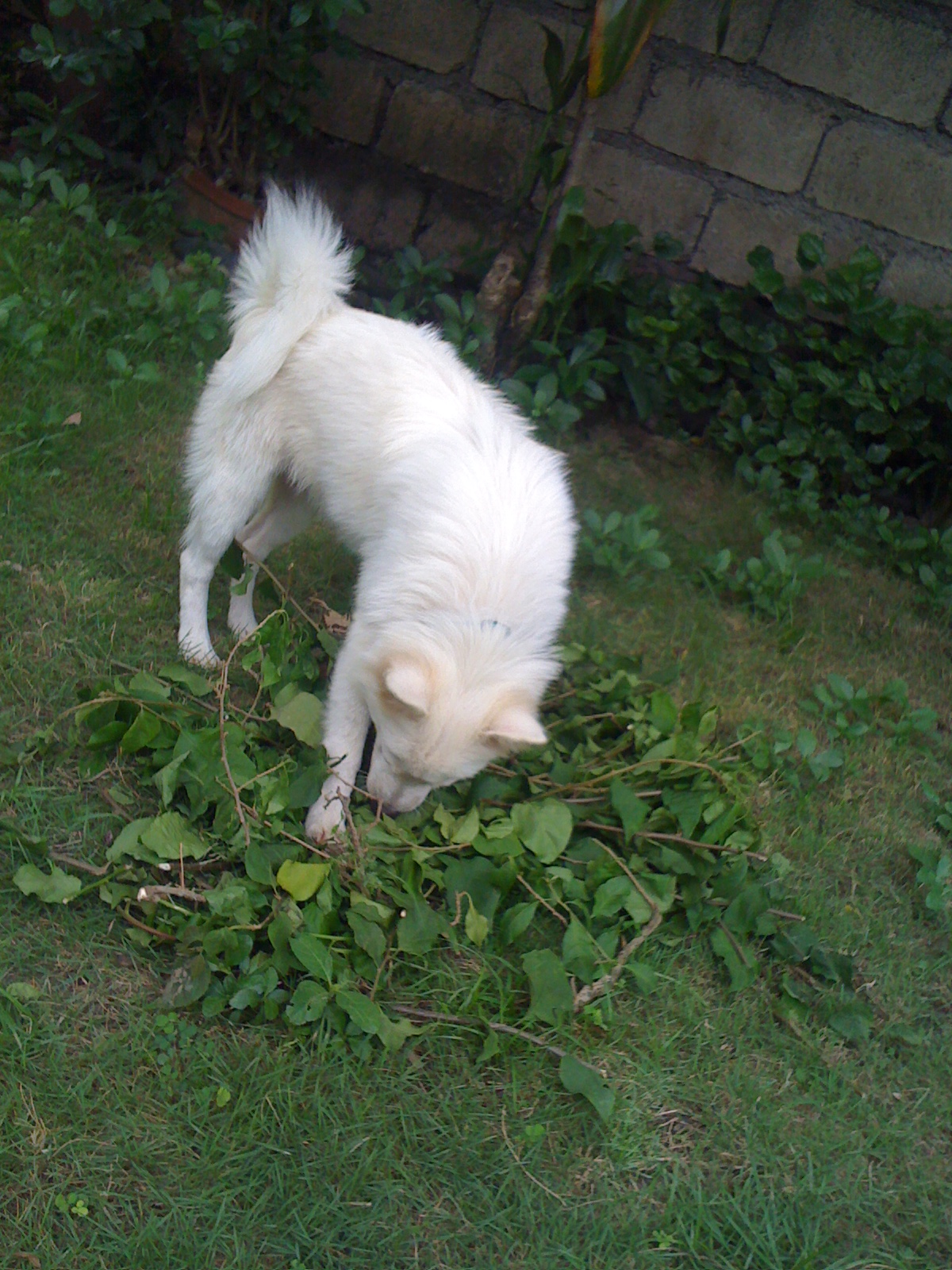 Philippines
April 7, 2016 1:54am CST
Yesterday at 9AM, I drove with my son and sister together with 4 dogs to have them vaccinated with rabies vaccine. My sister is the usual backseat driver and she would direct me where I should turn to locate where the office is. The dogs we brought for vaccination are: Chibi (the Pomeranian), Macy (the female Japanese Spitz who is the mother of) and Zeus and Darna (who both are Thor's offspring). I was sweating while maneuvering the car. Second trip, we brought the remaining 3 dogs, Thor (the father of Zeus and Darna), Trixie (the local bred mutt, and Xander (the brother of Macy, a Japanese Spitz). Have you let your pets vaccinated now?
6 responses

• Australia
7 Apr 16
Oh wow! you have so many dogs ..

• Philippines
7 Apr 16
we once had 9 dogs too, until they were distributed to our siblings.

• Australia
7 Apr 16
@ridingbet
WOW!! that's a lot of dogs ..here in Australia, we are allowed only three per household ..and they need to be registered and neutered ..

• Philippines
7 Apr 16
@epiffanie
so, you have no puppies if all your dogs are neutered?


• Philippines
7 Apr 16
rabies is always the problem this summer that is why all canines, and felines as well, should receive vaccination. I handled a patient with rabies when I was the HN in a secondary hospital. The doctor prognosticated the patient that he will expire the next day, and he did.

• Philippines
7 Apr 16
I"m a dog lover and I believe i'm a responsible owner. All the dogs that have been my pets were fully vaccinated and well taken care of.

• Philippines
7 Apr 16
that is great, my friend. dogs should receive their vaccination especially it is summer

• Philippines
9 Apr 16
@ridingbet
anti-rabies is done once a year though my dogs schedule isn't in the summer.

• Philippines
9 Apr 16
@toniganzon
the veterinarian where we let our dogs vaccinated gave us the schedule in vaccinating the 2 puppies. 2 weeks from April 6, they will have the booster dose, then after 1 month again, then the yearly dose of the vaccine comes. he axplined to us why 2 weeks, a month, then yearly.



• Philippines
8 Apr 16
Zeus and Darna are still puppies my friend. But they are so mischievous. here is my discussion about the puppies.

We have 2 pregnant dogs, Trixie the local bred mutt, and Macy, the pure-bred Japanese Spitz. Macy has a brother Zander, who mated Trixie. Thor also rode on...

• United Kingdom
8 Apr 16
@ridingbet
I already read and commented on that post Ingrid. I was just wondering how big the puppies are now.


• Philippines
8 Apr 16
puppies have strong and very potent rabies virus in their system so they should be vaccinated


• Philippines
8 Apr 16
for everybody's safety and protection, we must be responsible pet owners.