Any Caregivers On myLot That has a Loved One With Parkinson's Disease?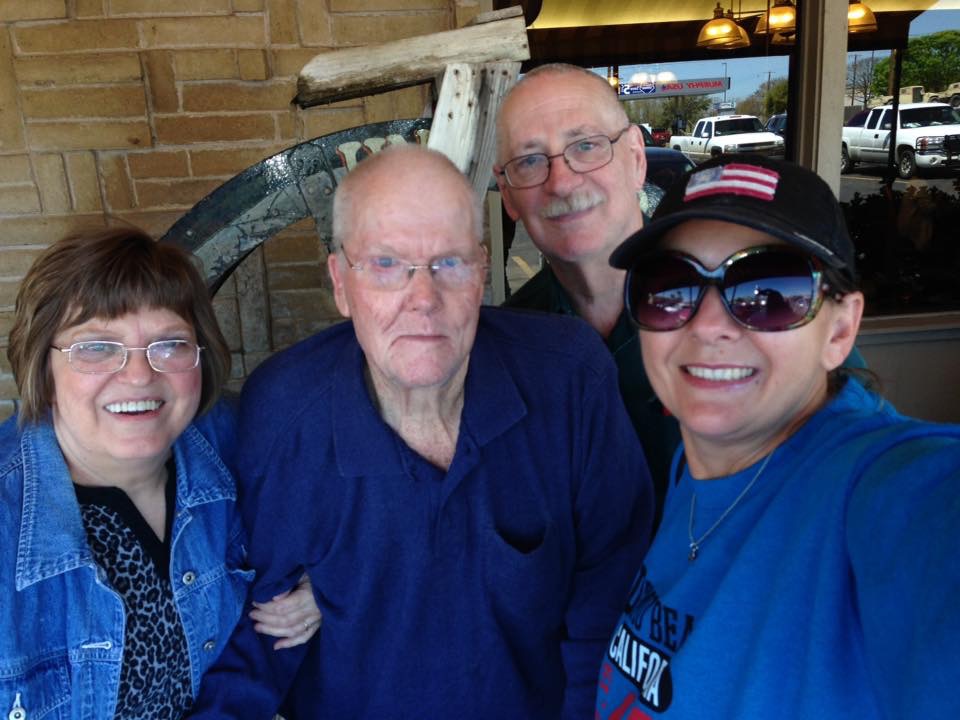 United States
April 7, 2016 6:22pm CST
My dad is 78 and has Parkinson's Disease, my husband and I our caregivers to him. He struggles with his motor skills and it breaks my heart to watch him struggle to do some things. My mom died 3 years ago and he is still living at home. He has an alert system, home health comes twice a week to bath him and a nurse once a week. I cook things for him and freeze some things and so does others in the family. He still cooks his eggs and some other things. He is doing awesome but I can see some changes, but has a great appetite and does a lot for himself. He has a great Dr that works to make things easier for him. He has lots of faith and is always trying to take of all of us. I would love to have other share with me any experience they have with Parkinson's. In the photo we are taking him to his favorite eating place! Thanks!
5 responses

• Bunbury, Australia
7 Apr 16
I haven't had any first-hand experience with Parkinsons. I'm glad your Dad is doing so well at the moment. It is sad to watch them struggling in later life.

• United States
7 Apr 16
Yes it is, we had to take him to dr today and went out for breakfast, he tried to pick up a biscuit with jelly on it and struggled to pick it up and said I can't eat that. I just told him sure you can, I cut it into bites and told him to use his fork to pick it up! Worked perfect for him!

• Bunbury, Australia
8 Apr 16
@Margielynn
That's really good. Sometimes they just need new skills - new ways of looking at how they can cope. He is lucky to have you to help.

• United States
8 Apr 16
@JudyEv
you are so sweet and very encouraging to me, thanks!


• United States
8 Apr 16
Yes, he eats good and keeps on top of everything! Glad he has such a sharp mi d!


• United States
8 Apr 16
I am glad you don't, it is sad to watch to see him struggle to do everything, but he does not give up!

• United Kingdom
7 Apr 16
I believe
@BelleStarr
's husband suffers from it. I'm so sorry that your Dad has it, and what a nice photo.

• United States
7 Apr 16
It was a fun day with him! His favorite place to eat! Boy can he put it away!


• United States
7 Apr 16
OH thank so much, he has always taken such good care of us when he could, he still does in so many ways! He sends birthday card to everyone in the family, some 43 of us. His mind is sharp as can be!