TANSTAAFL in Practice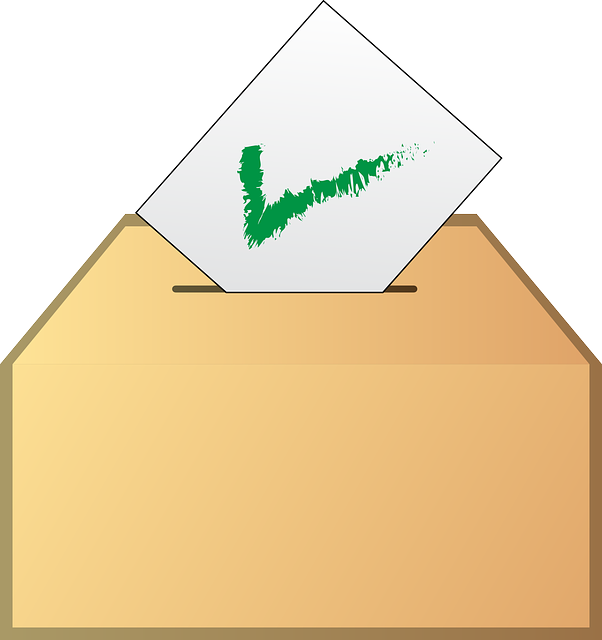 Canada
April 8, 2016 1:49pm CST
My friend Joanne (@Platespinner) posted to ask whether folks here are familiar with the principle of TANSTAAFL. As the acronym was first used by one of my favourite writers, Robert Heinlein, I was inspired to write more on the subject. With the US elections just around the corner, a lot of folks are probably thinking about the concept of a "free lunch." Whether it's the sad fact that many politicians enjoy the free lunch as long as they possibly can, or the right-wing message that we shouldn't give immigrants and welfare recipients a free ride, everyone is talking about what people are or should be entitled to. Here's another application of TANSTAAFL: If you don't vote, you don't get a say. It may seem pretty obvious, but a lot of people in North America don't vote these days. In our last federal election, 68.49 % of eligible voters exercised their right to vote. That's up from the abysmally low showings of the several elections prior to this one, but it's still less than the roughly 70% average since Confederation. And it means that we still have more than 30% of eligible voters who don't bother to turn up at the polls. Voter turnout in the United States? Roughly 60% on average, but some years it dips down into the low 50s. Think of it: that means close to half of eligible voters just don't care enough to cast their ballot. There ain't no such thing as a free lunch. If you don't like what's going on in politics today, get out there and vote. And if you choose note to vote, you don't get to complain about your country's leadership for the next four years.... Check out Joanne's post here: http://www.mylot.com/post/2914051/this-enquiring-mind-wants-to-know [Image: OpenClipartVectors/Pixabay/CC0]
4 responses

• Aurora, Missouri
24 Apr 16
I know a lot of people who never bother to vote... They don't believe their vote counts for anything, since the Electoral College are the ones who vote a new President into office, instead of the Presidency being awarded to the winner of the popular vote. Apparently, people don't care enough to figure out or understand the difference.

• Canada
29 Apr 16
It can be very discouraging when the popular vote shows a distinct rejection of a certain candidate, but they still manage to win the election. I think this is discouraging enough that we really ought to be working on changing it. Here in Canada, our party leadership votes are far less fuss than in the US. And when an election is called, we citizens do really vote directly for the candidates. The problem we have is twofold: 1) The First Past the Post (FPP) system is not proportional, so that a majority of eligible voters can have voted against a specific candidate but that person can still become Prime Minister due to the number of seats his party has won (this happened with Stephen Harper - twice, if I'm not mistaken.) 2) Although we are supposed to vote for our local candidate, most of us forget him entirely and vote solely based on whether we want his party leader to become the Prime Minister. In our system, the party that wins the most seats forms the Governments. And the leader of that party, de facto, becomes Prime Minister. I'd really prefer to see a rank ordered ballot and a separate vote for the local representative (Member of Parliament, or MP) and the Prime Minister. I suspect that allowing citizens to rank order, rather than to choose only one candidate, would eliminate a lot of the concern over vote splitting. I also think it's important for all Canadians to have a say in who will be Prime Minister, rather than just in the MP for our riding.

• Aurora, Missouri
30 Apr 16
@Ruby3881
Hmmm... well that is confusing, too. What do they do about the candidates who decide they are going to be in one party when they were never in that party before? We have that happen all the time. Someone will just declare he is a Democrat or Independent whether that is the type of record he has had or not and whether his beliefs are espoused by that party or not.

• Canada
30 Apr 16
@DaddyEvil
We don't get too much of that, really. But some people jump ship after the election, though. There's a tradition of "crossing the floor" - usually where a member of the governing party decides he's had enough BS and walks over to sit with the Opposition. Usually that person is counted as an independent thereafter, though he may be invited to join another party. And yes, his constituents are stuck. But because most of them weren't really voting for him anyway & they may not even remember his name, they may not really care. People go much more by looking at whether their favourite party took office, than anything else.


• United States
30 Apr 16
Nope. Actually, that's the thing about the US. Everyone has the right NOT to vote and yet still have the right to complain. Laziness and/or stupidity does not erase our right to speak our minds. Freedom is just that. It's FREE! Voting is wise, but it's not forced upon us. And NOT voting is foolish, but it doesn't eliminate our rights.

• Canada
30 Apr 16
We have the same thing here. But I think that when someone who chose not to vote complains, people should walk away and not listen to them. When they vote, then maybe their friends and family will care to hear what they have to say about politics.

• Canada
30 Apr 16
@rocketj1
My favourite one was a friend who sniffed when I saw her on election day and asked if she'd been to vote yet. "I have better things to do with my time!" said she. That was the first time Harper was elected, and I'm sure there were even more like her when he gained a majority government despite more than 50% of the popular vote going against him....

• Bunbury, Australia
9 Apr 16
I read that post and had to look up TANSTAAFL. It is compulsory to vote in Australia although of course it isn't hard to stuff up your vote if you feel that strongly about it.

• Canada
9 Apr 16
Do you mean spoiling your ballot, or some such? I'm curious, do you think that compulsory voting has had a positive or negative impact on the citizens of your country? I know that PM Trudeau here was suggesting that we tie certain kinds of government assistance, like family benefits, to participation in the election. I don't agree with that kind of measure. It's too much of the iron fist. If people aren't voting, it's up to the government to learn why. Sometimes people simply don't know how. I've known people who had never voted because nobody ever explained the process, and they were embarrassed to ask. Sometimes it's a problem of literacy or of limited mobility - especially when the polling place is far from home. Sometimes people just don't feel they know enough about the candidates, or they feel there isn't a significant difference between candidates and parties. All these things are better fixed by addressing the actual problem, than by threatening to cut people off if they fail to vote...


• Dollard-Des-Ormeaux, Quebec
8 Apr 16
I am from Canada and am a firm believer that everyone should vote.

• Canada
8 Apr 16
Unfortunately, there are many who don't agree with you and me. I know a few people my age who say they have better things to do with their time. And the young voters my daughter's age, often think their vote won't make a difference