Do you know what is Bak Kut Teh?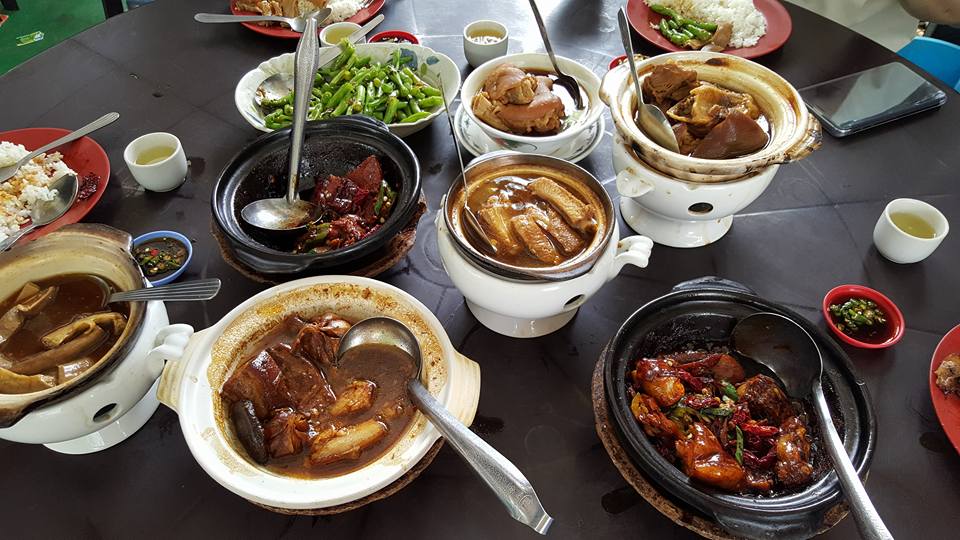 Malaysia
April 10, 2016 9:24am CST
Bak Kut Teh is a famous food in my town Klang. It is my favorite food too

. But, I can't always eat it. It is not good to our health if eating it everyday. It is made by pork with herbal tea. Bak Kut is pork bone in Hokkien and Teh is tea in Hokkien. Although this is a Chinese food, you will not get this in China. This food was created by Chinese in Malaysia. I think long long time ago, the Chinese eat this in the morning and they will go out to work a whole day. Hence, this food can provide them a whole day energy. Maybe because of their work, they can eat this everyday. For us now, we seldom do exercise and always sit in the office. I think we can eat this Bak Kut Teh only one time per month. Do you know Bak Kut Teh?
5 responses

• Calgary, Alberta
10 Apr 16
I had it in Singapore. it reminds me of a Filipino dish known as Nilaga and it also reminds me of a Scottish dish known as Scottish Broth. The only thing that makes it different is the addition of herbs like cinnamon to the broth. Now I am hungry,


• United States
10 Apr 16
No I do not know it my friend but I do know thanks to you. All this setting looks so delicious and makes me very hungry.


• Calgary, Alberta
14 Apr 16
All of it's ingredients I believe is available in the US.

• Malaysia
14 Apr 16

• United States
10 Apr 16
Bak Kut Teh would be new to me. I think my husband would like it, but since I am a vegetarian I would not give it a try.

• Calgary, Alberta
11 Apr 16
I think a vegan version is possible with mushrooms replacing the pork. it is the herbs that makes it taste special.

• Malaysia
14 Apr 16
@CaptAlbertWhisker
Yes. There is vegan version. My wife like vegan version too. She don't like meat sometimes.

• United States
17 Apr 16
Do you avoid eating meat for health reasons, or to avoid the killing of animals? Of course, both are respectable reasons. What I don't agree with is the avoidance of the eating of meat to appear as if a person is cool, socially acceptable.


• United States
17 Apr 16
Is the picture Bak Kut Teh? Or is that merely a picture that looks something like it? It looks delicious. I am retired. I am fat. But I hope to live forever, and don't worry too much about whether I am fat.