Be careful what you wish for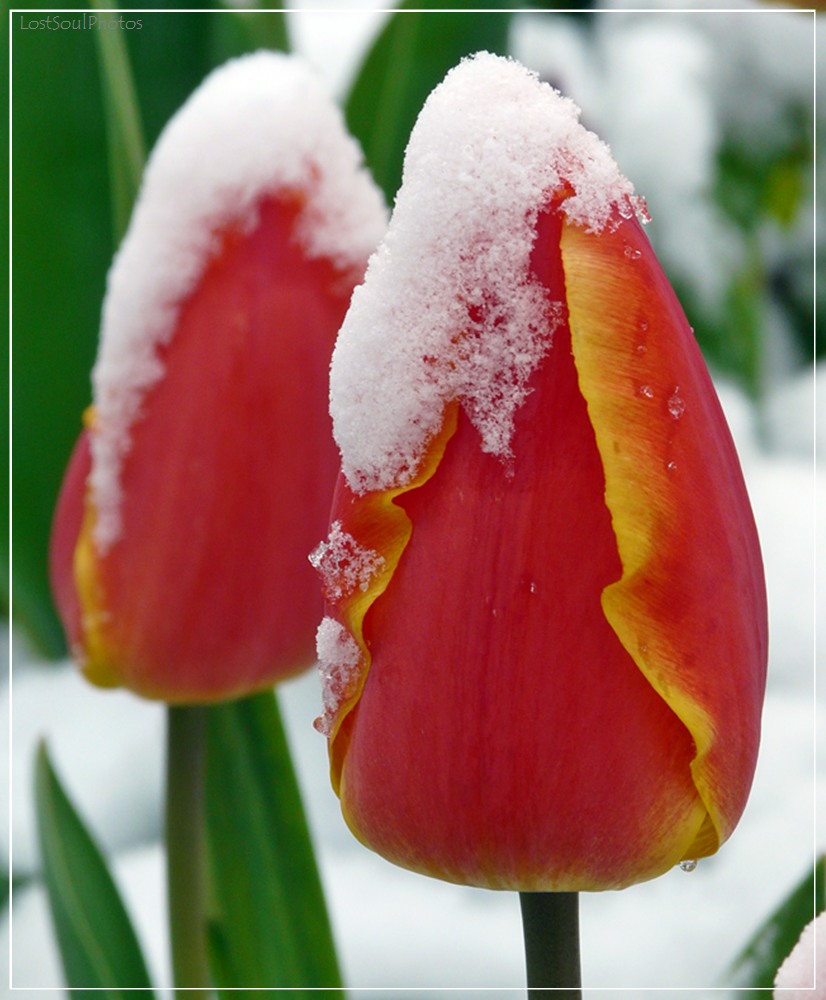 Portsmouth, Ohio
April 10, 2016 11:00pm CST
Well I was wanting a light dusting of snow so I could get a photo of tulips in snow and low and behold we got it. We also got a couple freezing cold night and winds that felt like they cut threw you like a knife threw butter. I think its the coldest be had been all winter but this is spring...I want the sunshine and warm weather back I dont think the photo was worth this horrible weather.. The snow melted soon after it fell not sure how that happened as cold as it was but it did..Weather man says we will be almost 70 tomorrow. This springs weather is a bit on the bipolar side. But at least it didn't hurt the cabbages and snowpeas or onions I have planted.
9 responses

• United States
11 Apr 16
That is great your veggies lasted in it.

• United States
11 Apr 16

• United States
11 Apr 16
Oh oh snow my friend. I think the snow has gone for now here..but I am not speaking too soon.

• United States
11 Apr 16
@cyberrat
I see it and it is clearly lovely Angela, thank you.

• Philippines
4 Aug 16
Very nice photo of snow-capped tulips.Good thing the snow did not harm your other vegetables.

• El Paso, Texas
30 May 16
Awesome photo, not something we'd see in these parts.

• Philippines
13 Apr 16
I hope it won't snow much in your place so those plants and veggies will thrive .

• Canada
12 Apr 16
We are supposed to get some warmth by the end of the week. It snowed all weekend.