The Rainbow Cloud - Another heavenly sight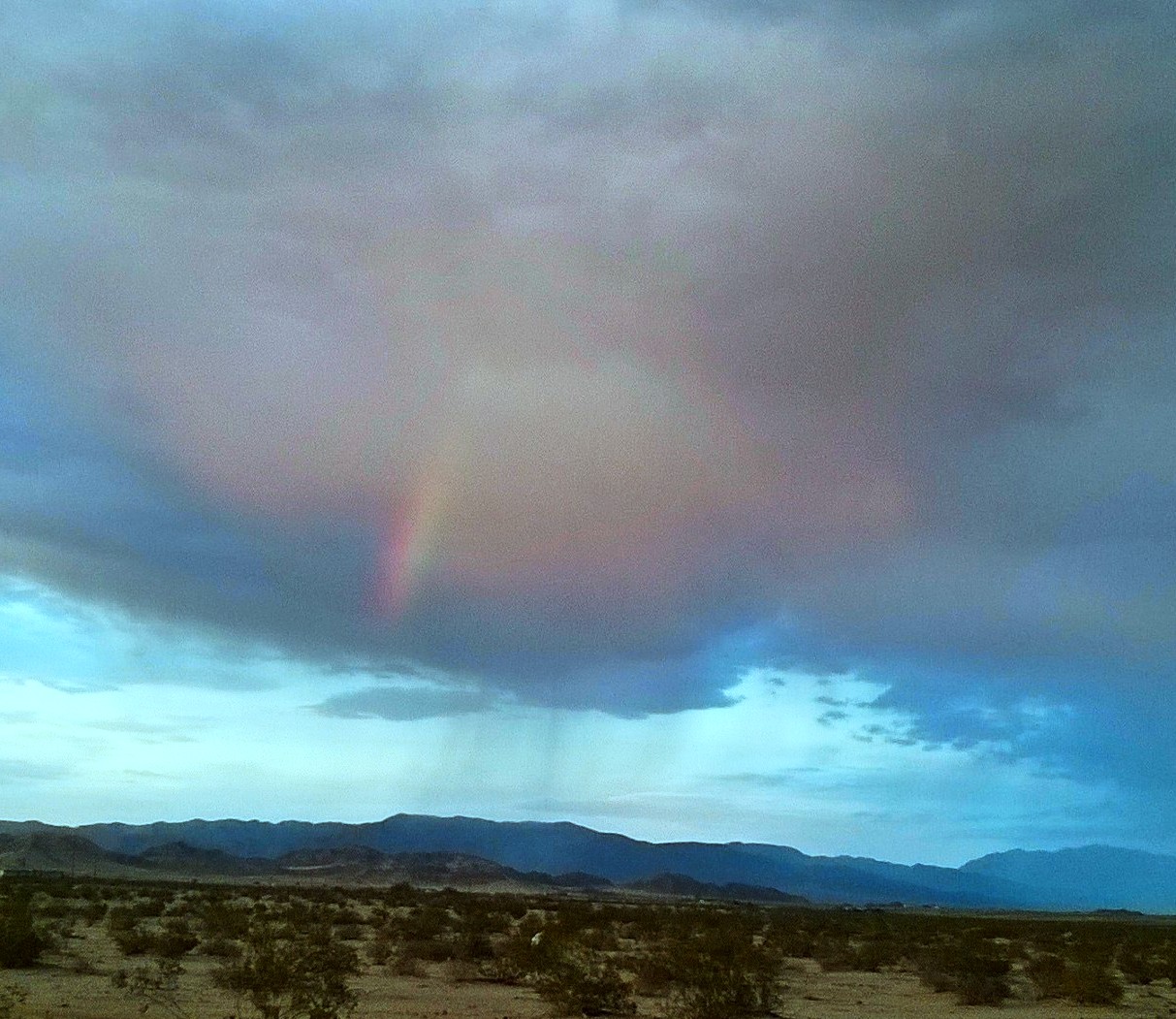 United States
April 11, 2016 11:16pm CST
Dramatic sunsets are an almost everyday occurrence in the desert. This evening was a bit different. I was at my computer after a slight rain and looked out my window facing east. I saw a rainbow through the glass and ran out to see it. When I did go outside, I saw a cloud mass with a bit of a rainbow that seemed to spread through the cloud. I was facing east so I turned to see the setting sun behind me and realized it had to be a combination of the sunset and the rainbow that was taking advantage of the last rays of light. It never ceases to amaze me what a show the world puts on for us.
8 responses

• Philippines
12 Apr 16
when i was young, i get to see a lot of those. probably because i stay outside the house most of the time and the weather was a lot bettet before. now, i cant even remember the last time i saw a rainbow like that. thats a nice capture you got there. lucky you to have seen it. it's pretty amazing indeed.

• India
12 Apr 16
Nature is a great artist with a brush and colour creating amazing scenes. This one is so rare and exclusive.


• Los Angeles, California
12 Apr 16

• United States
12 Apr 16
That is so beautiful and magical.. a real dream come true!