Good morning MyLotters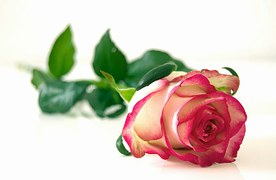 Wausau, Wisconsin
April 12, 2016 7:46am CST
So I traded my husband tablets. He now has the Samsung Galaxy tablet 4 and I have his old Trio. I will eventually be buying a new tablet but not sure which one yet. I am saving my Amazon gift cards for one. Shooting for under $100 and I have a few saved in my Wish list there. The weather is now going to be Spring like finally. Supposed to get up to 50 degrees out. I am going to hang out with my BFF again. He's pretty cool and younger than me which is nice. We got through our ups and downs but things have been staying pretty good. This is the earliest post I have written so far here lol. Almost made it to the $10 mark, too. Lots of interacting, following, postings and commenting. I don't think likes make much of a difference but I like posts, too. Well, gotta go get my son on the bus. TTYL!


6 responses


• United States
13 Apr 16
I hope that you had a good day.

• Kingston, New York
12 Apr 16
When I first read it I thought you said you trade your husband for a tablet. I got to stop scaning post and read the whole thing which I did . I just use my phone most of the time to post.

• Wausau, Wisconsin
12 Apr 16
Lmao. Good one. That just made me laugh. If it was only that easy


• Wausau, Wisconsin
12 Apr 16
That is because I will be getting a better one next month. He just likes his Samsung's

• United States
12 Apr 16
Hope our Chicago suburb reaches 50 degrees too. You have a very nice day planned! Good luck on getting enough gift cards to purchase a new tablet.

• Wausau, Wisconsin
12 Apr 16
It is almost 50 here. But its nice. 70's by this weekend though