Trump and Sanders blunder? Megyn Kelly offers peace pipe?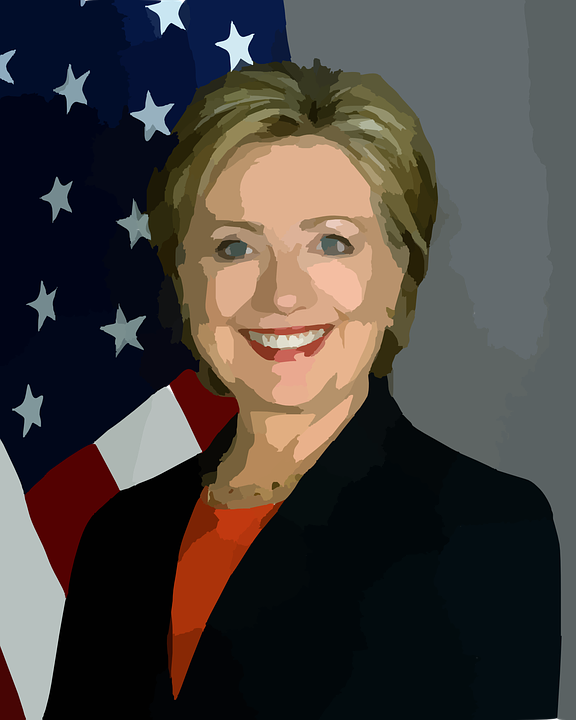 United States
April 14, 2016 10:33am CST
Yesterday was a busy day on the 2016 Presidential campaign trail. One of Bernie Sanders' surrogates, Dr. Paul Song, referred to Hillary Clinton as a "corporate democratic whore." Ouch! That's not nice, maybe true but definitely not nice. Sanders has since renounced that comment. Donald Trump, while stumping in Pennsylvania, tells the crowd he knows a lot about Pennsylvania, then asks how Joe Paterno is. Huh? Paterno, former football coach at Penn State, isn't doing well, having died in 2012 after a stint in prison for his part in a highly publicized sex scandal involving male students. We still aren't exactly sure what the heck Trump was talking about. He has since clarified that he was talking about some Paterno statue that went missing. I'm still scratching my head on that one. Another headline biggie – Fox's Megyn Kelly met with Trump on his turf at Trump Towers yesterday. Did she go with peace pipe in hand? Who initiated the meeting? Does this signal a potential end to their ongoing public battle? Two afterthoughts: I survived the Ted Cruz CNN town hall last night, mainly thanks to Cruz' wife and two adorable daughters. Hillary and Bernie duke it out again tonight on CNN. Should be interesting.
10 responses

• Centralia, Missouri
14 Apr 16
I think perhaps they should just stop talking about each other and focus on the things THEY want to do and stand for

• United States
15 Apr 16
It doesn't seem to be like that anymore. Everyone just wants to put the others down, expose dirty laundry, and once it starts, it can't seem to stop.

• Centralia, Missouri
15 Apr 16
@LindaCPearson
makes me not want to vote for those engaging in said behaviors

• United States
16 Apr 16
@Jessicalynnt
Truer words were never spoken. The issues have some how gotten lost in the side show.


• Los Angeles, California
14 Apr 16
Had Trump or a Trump aid said what Song said, they would be vilified and crucified in the media. Bernie sort of gets away with this because he's a socialist and the media is sympathetic and likes him.

• United States
14 Apr 16
I will not watched this.Let them duke it out.This is so silly and stupid.Cruz is a sleeze

• United States
14 Apr 16
It is hard to watch sometimes.

• United States
20 Jun 16
Instead of even making empty promises, they are busy fighting with each other.

• United States
21 Jun 16
One of the many reasons I dislike politicians so much!

• United States
14 Apr 16
Not going to watch much of that debate tonight. And the Cruz thing, we only saw maybe 3 minutes or so of it. I just do not like listening to him at all.

• United States
14 Apr 16
I think this upcoming debate is going to be really nasty. I don't like listening to Cruz either. Fortunately, his wife talked a lot and that helped. I'm trying to watch most of the town halls and debates, although it is maddening at times!

• United States
15 Apr 16
I'm from Pennsylvania and I have to correct you on one thing - Joe Paterno never went to prison, he was never charged with anything although his reputation certainly suffered with some after all that awful stuff came out about Jerry Sandusky and many felt Paterno knew more than he'd ever let on and should have done something about it. I can't figure out why the heck Megyn Kelly would meet with Trump considering how horribly he's treated her. Her network bosses might have made her do it but I think she should have told him to go piss up a rope. I'm not fan of hers since I don't agree with her views but I'll defend any woman who is mistreated by a misogynist like she was by Trump.

• United States
16 Apr 16
She is obviously the bigger person. People recognize Trump as a sort of shock jock, like when Howard Stern first came on the scene. No question that controversy draws attention.

• Aberdeen, Scotland
14 Apr 16

• United States
14 Apr 16
It will probably be one of the nastiest so far from what I've been hearing on the news.


• United States
16 Apr 16
Even adorable kids doesn't make Cruz palatable for me.

• United States
14 Apr 16
Lot of big mistakes. Bill de Blasio and Clinton did a little skit and Clinton asked de Blasio why he was so late to support her. He replied that he was on C.P. time (Colored People Time). Later de Blasio said C.P time was "cautious politician time." Yeah right.