So Embarassing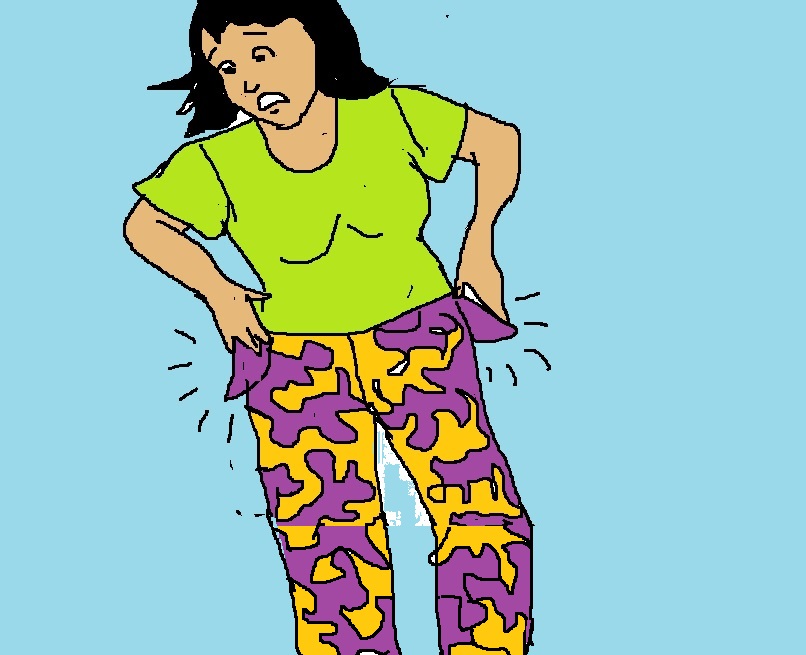 Quezon City, Philippines
April 15, 2016 8:25am CST
I am selling "halo_ halo" this summer. I bought a home made ice to be use in my "Halo_halo" a refreshment made of crushed ice with sweetened banana, sweet potatoes, gelatin and yum and added with milk. I was supposed to buy seven pieces but i got only five because its the only available. I keep the change in my pant's pocket but i cannot insert the coin so i just hold it. It took several hours that i didn't noticed that my pants is inverted. It wasn't noticeable because my pants is printed and the design is almost same as the right side. Suddenly i noticed that the pocket of my pants cannot be fixed no matter how i tried to insert it inside, and that was the time i noticed that i wear it inverted, and that was the reason also that i could not put the coin inside,

image is my creation
10 responses


• Philippines
15 Apr 16

that's a funny one! Be careful next time.

• Philippines
16 Apr 16
@delyaj30
maybe you should try taking it easy and not be in a rush

• Quezon City, Philippines
16 Apr 16
@toniganzon
sometimes because i am running after the time, that is why i tend to do this, another thing is, my room is dark, and i thought that my clothes are already reversed when folded and kept inside my closet






• Santo Domingo, Dominican Republic
15 Apr 16
Lol thats funny, I put on a t shirt backwards once and noticed a few hours later jejeje

•
15 Apr 16
That's a good business especially this Summer.

• United States
15 Apr 16
Good luck changing that around and selling your treat.

• United States
2 Aug 16
I once spent the whole day with my shirt on backwards and didn't realize it until I got back to my dorm room to change into my pjs and go to sleep. No one else seemed to notice either but hell in college you can wear the same thing everyday for a week and no one notice or care.