The Smaller the Better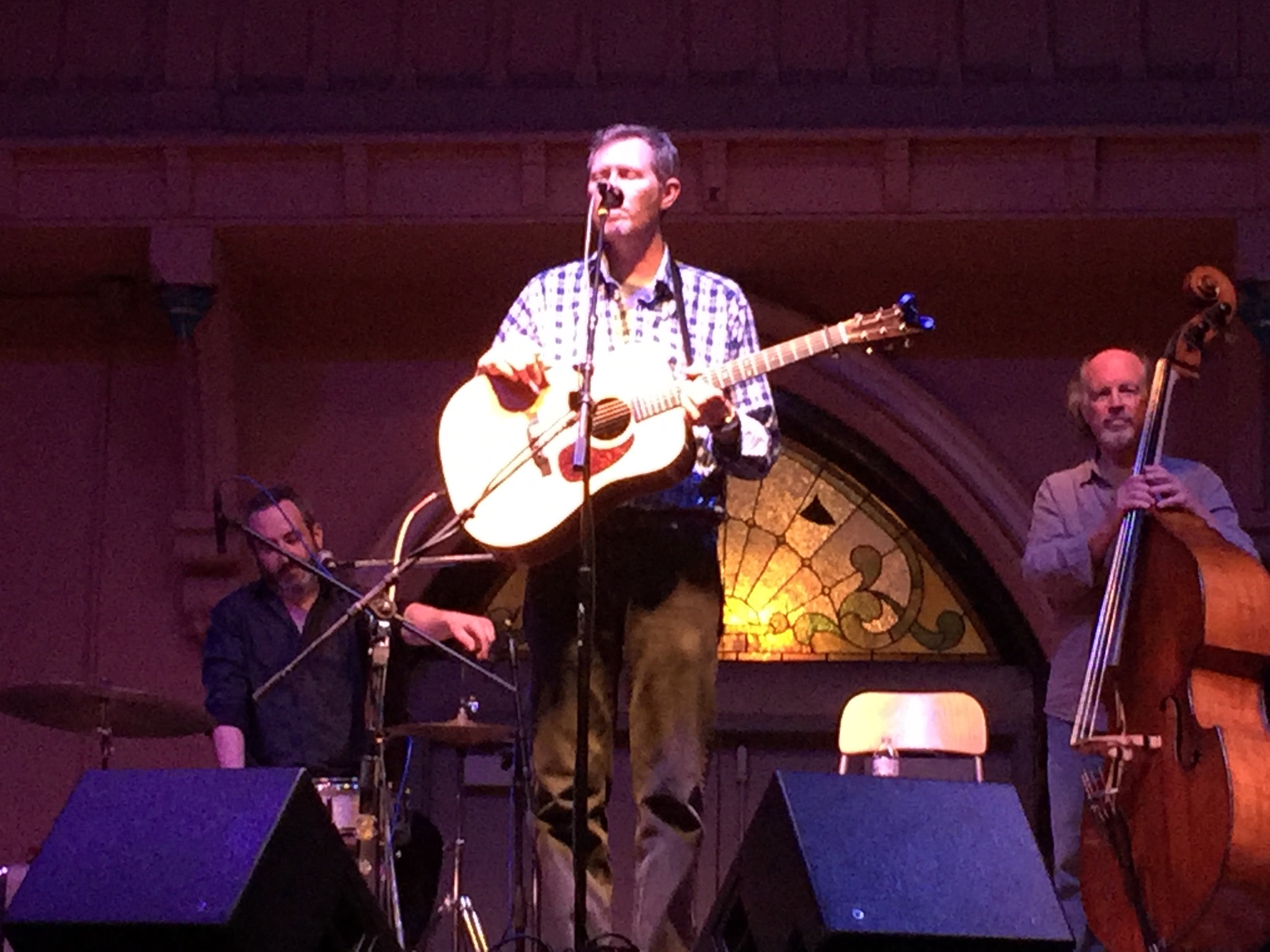 United States
April 15, 2016 6:16pm CST
In March I posted a couple of discussions about Dale Watson playing great shows despite the crowds that were small and smaller (in Chattanooga and Birmingham, respectively). It seems the smaller the better in these cases. Robbie Fulks's show at the spacious Southgate House Revival in Newport, Kentucky was a battle for who was better represented: the audience or the employees. With just 25 people or so to play to Fulks could have easily "phoned it in." Instead, he treated the few faithful to one of the best shows I've seen him do. (And remember, I've seen this guy over 50 times!). Fulks refused to punish the few who did show because most people didn't, and the few who did attend left very happy. Fulks took the stage, gesturing as if he were counting the people in the audience. He began with songs from his new, highly praised album Upland Stories, starting with the mournful "Never Come Home." That's a story about a man with brain cancer who goes home to his family in southern Virginia (or northern North Carolina -- no city is specified in the song, just a distance of 400 miles from New York City) to die. Yes, that is depressing subject matter to begin a show with, but Fulks' good humor and comedic numbers perfectly offset the melancholy opening. "It's Always Raining Somewhere" was the perfect song to get things on a lighter note. It's a song about a man who's not the least bit upset over losing a girlfriend who's eternally miserable (advising her to go to Fairbanks, where "it's dark...almost all year long"). He also did two songs that'll probably be seeing the light of day in the future: "I Hear the Wine Talking," which he said "is one of my favorites of the new songs that I've written," and the comical ("redneck" is how Robbie described it) "Try Leaving" ("you've tried everything else, try leaving!"). Other highlights included his cover of the Frankie Miller hit "Baby Rocked Her Dolly" from the new album (which fits perfectly with the theme of the album, despite the fact that Fulks didn't write it), "Long I Ride" (which was originally a bluegrass song on Gone Away Backward but got a fresh country feel with Pete Finney's steel guitar work), and the showcasing "Cigarette State," which allows every member of the band to take an improvised and extended solo (it also contains that fabulous slap at 80s pop country: "Alabama's grand -- the state, not the band"). Instead of doing two sets as he did when he opened the tour in Carmel, Indiana at the beginning of the month Fulks played one extended set. The people who were there were elated with the set, and the people who opted to hear the cover band in the bar next door instead have no clue of how good they could have had it.
2 responses

• Los Angeles, California
16 Apr 16
The guy sounds like a pro who gave it his all in appreciation to you and those who attended and that's a true performer.

• Denver, Colorado
16 Apr 16
I don't get people. Why would anyone go see a cover band when there is a talented guy doing original material next door. I totally would have been crowd member #26 if I'd had that option.

• United States
16 Apr 16
I can give you eighteen reasons: cover band was free, Robbie was $18.

And, sad to say (as you probably very well know), most people in the US, who spend about $105 a year on music, won't gamble eighteen bucks on someone they don't know the music of. That's why classic rock stations get away with playing the same 120 songs by the same 35 artists: people aren't even adventurous enough to discover different music by the acts they
do
know!


• Denver, Colorado
16 Apr 16
@FourWalls
- All true. I'd pay $18.00 to see him before I watch a cover band, even free, any day.