I'm a fan of the vamps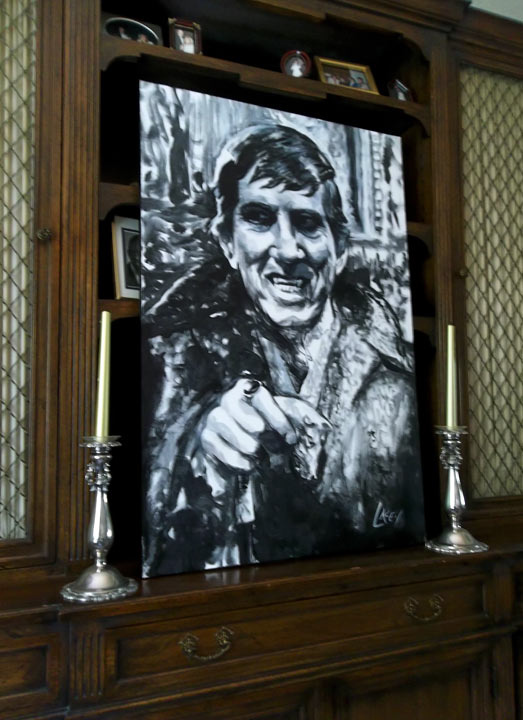 Boise, Idaho
April 16, 2016 3:39am CST
I am a big fan of Buffy the Vampire Slayer and Angel. Yes, I am 64 and I like these two old TV series. I used to hurry home to watch Dark Shadows in the sixties when I was in high school. Buffy ran from 1998 until 2004 and Angel ran from 1999 until 2004. I watched them when they were on and now I watch them in repeats and on Netflix. I didn't use to care about vamps, not a fan at all. But then came Anne Rule and her vampire series. Lastat is still someone I really want to meet. Haha? My daughter was a fan for awhile and she also got me into it. Also, reawakened my interest in A/C D/C music. I also like the Blade movies with Wesley Snipes. So, I have spent a good amount of time trying to figure out what my fascination is with these two shows. I love their dialogue for one thing. Joss Whedon was a genius. I love to play back scenes where the dialogue was so good. The characters of Willow, Xander and Cordelia and their interactions were priceless. Early on this aspect really kept me coming back to watch more. I loved it! Strong women and witches were another thing that interested me. Willow's metamorphosis into the witchy witch she becomes was awesome. I think it all comes down to the strong characters, how they evolved and the fight to save Sunnydale from the onslaught of the fearsome vamps. Of course there were more intricate goings on too. Teenage coming of age stuff too I suppose. Then there was Angel and the flashbacks wtih Darla, and Cordelia comes. Then they meet Winifred in a paralell world and.....well, for me that's entertainment. Do you have a show you are a big fan of? Old or new.
4 responses

• Los Angeles, California
16 Apr 16
Buffy was my favorite TV series back in the day! Don't forget Giles! Just a great show. Remember the Buffy musical episode? If you are into vamps, check out The Vampire Diaries and The Originals.

• Boise, Idaho
17 Apr 16
I just watched the musical episode the other day, and, was reading in a trivia article a few days back where Michelle would liked to have had more time to perfect her singing voice. SHe's such a perfectionist.

• Pittsburgh, Pennsylvania
18 Apr 16
@johnroberts
Who is the author of The Vampire Diaries and is the Originals author the same as the Vampire Diaries If not who is the author and what is the Originals about so I can judge if I want tot to try one,? In the Vampire Diaries can one come in and the middle of the series and not be consumed or does one start with anyone and able to understand?Which in your opinion the Best Vampire Diaries. It is a series isn't it t? I totally trust your book preferences as you seem so well read and well rounded

• Los Angeles, California
18 Apr 16
@Marty1
L.J. Smith wrote The Vampire Diaries books. I only read the first book a lomg time ago. I watch the TV series.


• Pattaya, Thailand
16 Apr 16
With the exception of Anne Rice's books, I never had much interest in vampires, but now on television we have a series called Z-Nation....whoops....it is about zombies.....oh well, I am 70 and nothing wrong with a senior moment!

• Boise, Idaho
17 Apr 16
Yeah, see now new good vamp shows on. There is one on but I don't watch it.

• Pittsburgh, Pennsylvania
16 Apr 16
@Celticeagle
I remember when I read a book from Anne Rice on Lestat iI loved it. I found te Vampire Lestat so mysterious at the time! A long time ago I loved it! I, too, at 45 going on 45 later this year and like you would still love to meet Lestat!. tI have another rAnne Rice vampire book up in my attic. I have t get it as I want to read it as i never got to it! I don;t remember what it is called! I do know it is a vampire book. though

• Boise, Idaho
17 Apr 16
So, you are 45 now and going to be 45 again? Interesting. LOL I have nearly all of the Vamp series that Rule wrote. Love it! I read passages from the different ones on occasion. I really enjoyed the boby snatcher one, what was it called? The Tale of the Body Thief. And then there is the Mayfair Witches series too that I liked.

• Centralia, Missouri
16 Apr 16
you then might like The House of Night vampire series by mother and daughter authors P.C Cast and Kristin Cast, rather like a vampire finishing school, hehe. Loved that series

• Boise, Idaho
17 Apr 16
I read one three or four parter that was sure good. Don't remember the authors. Thanks, I will look at this one and see if it is something I would like to read.