Clean your tongue safely....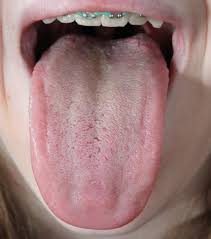 Hyderabad, India
April 16, 2016 2:26pm CST
Cleaning the tongue is all the more important after washing your face and brushing your teeth. The long plastic strip which will along side your brush comes out automatically as soon as the brushing is your The cleaner is bent in u-shape with a gentle press and taken to the back of your tongue and gently moved forward to bring out the white substance formed as the layer on your tongue. The cleaning is over. But, is it a safe method? Definitely 'No' if I say you will be surprised. Because the frequent use of tongue cleaner makes the tongue lose its sensitivity. Sometimes the pressure applied unevenly may damage the upper layer of your tongue. The frequent use of this method may sometimes cause wounds on the tongue. A simple and safest method to avoid these problems is; Take a pinch of the powder of long pepper and add 2 drops of honey and apply this mix to your tongue and leave it. After 2 minutes wash your mouth. Surprisingly, your will notice that your tongue becomes very fresh and more energetic.
1 response


• Ireland
16 Apr 16
@maluse
perhaps it is useful for politicians who talk all day but say nothing.

• Hyderabad, India
17 Apr 16
Any use having an unresponsive tongue? If you eat sweet you should enjoy it. If your tongue is not energetic enough to give you the taste of a sweet it will be totally disappointing. No.?