Who Needs iCloud When An Email Address Provides Storage?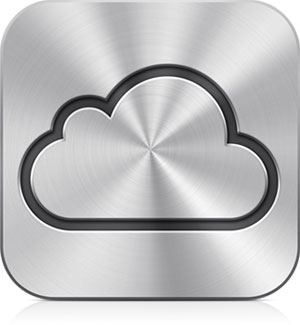 United Kingdom
April 18, 2016 7:39pm CST
In the last couple of years where I have made electronic device purchases, it is becoming abundantly clear that so many brands are hoping that their buyers, owners or fans will hook onto the often-free web space known as "Cloud Storage," that allows various data to be stored online. I have often had a problem with this because how am I really sure that I will be able to access all the data I store online if the Internet service I am paying for is unavailable? Going through the "Sent" items saved in my folders with my email address which is held at a certain, well known brand of external email servers, I realised there were a few attachments of things that I had not made a copy of. Upon clicking on certain emails sent to friends or colleagues as far back as 2003, I soon began to download all the content that had already been saved through the email address. I then realised that I can create a "Draft" folder where other items such as sound files, photos etc can also be stored within my email address server. But is this an example of iCloud storage? Well, in essence it still is, since I am putting my trust into an online server that can only be connected to WHEN ONLINE but my email address is free after Internet usage charges. However I do feel a bit more secure in saving non-threatening data to my email server than taking advantage of more known Cloud/iCloud servers that run more of a risk to breaking down or being hacked given the far more accessible nature. In short, whilst online external storage companies may be able to provide bigger data banks for the entire world to hook into it, I am now able to save, upload or download files to my heart's content - from my email address. This means photos or sound files saved with the computer's format can be saved on my email address and ready for me to upload to the next device, for example from a Macbook to an iPod. I can also erase previously recorded data, so it keeps my email address low from its storage point of view and everything can be downloaded without format changes - whilst eliminating the risk of having to consider actual external iCloud providers who might actually charge their customers for having the facility of. (c)Nar2/crystalvisions2016.
4 responses

• United States
19 Apr 16
With any of the free emails that I have signed up for over the years there was only a certain amount of data that you could use. Once you go over that you have to pay for more which is the same thing as the icloud. I just save all my photos on facebook and an external hard drive as backup.

• United Kingdom
19 Apr 16
Ever since I got a computer a little over 2 years ago I've used my 'draft' in my email to write my articles, and then copy paste from there. This was because I didn't know how to make a document folder etc (still don't). So that is where all my stuff is stored. (Im just hopeless with technical things).

• United States
19 Apr 16
This makes me want to save more on my emails. I don't save anything out of fear.

• Wausau, Wisconsin
19 Apr 16
I use it because I have an iPhone 5c. I try not to rely on anything else. It stores a whole lot.