What is 'Jutha Churai Rasam ' in Rajasthan?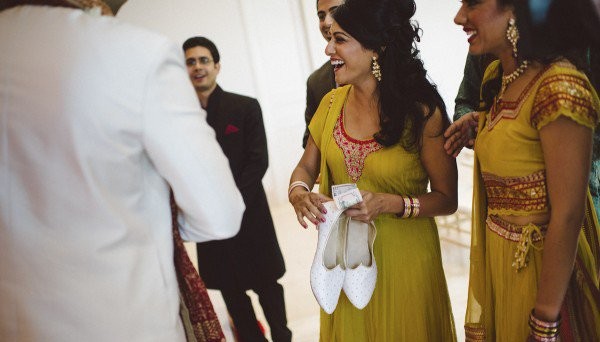 Hyderabad, India
April 18, 2016 10:03pm CST
India is a land marked by many rituals, customs, and traditions. The land is a conglomeration of various cultures. There are many festivities and pomp that mark various occasions of land The Colors festival if it is meant for throwing colors on each other bringing the oneness concept among the people, the festival of Light is marked by lighting of different lamps welcoming light not only in the life of one family but also in the lives of many neighbours and others. The Jutha Churai Rasam is a tradition of Rajasthan meant for Weddings Here the bride take control of the Shoes of Bride Groom and release them only when a handsome amount is paid to the bride side. It is a tradition meant for socializing one family with the other which is quite new and to which the bride is supposed to be into after marriage and the Groom is welcomed with love, affection, and respect.
1 response

• New Delhi, India
19 Apr 16
@shivamani10
,They hide shoes of the groom,not bride.The tradition is also observed in UP.How it began and what it means,I don't know.

• Hyderabad, India
19 Apr 16
Oh...Oh....I made it wrong..sorry,..