Nature post of the day 19-4-16 Wren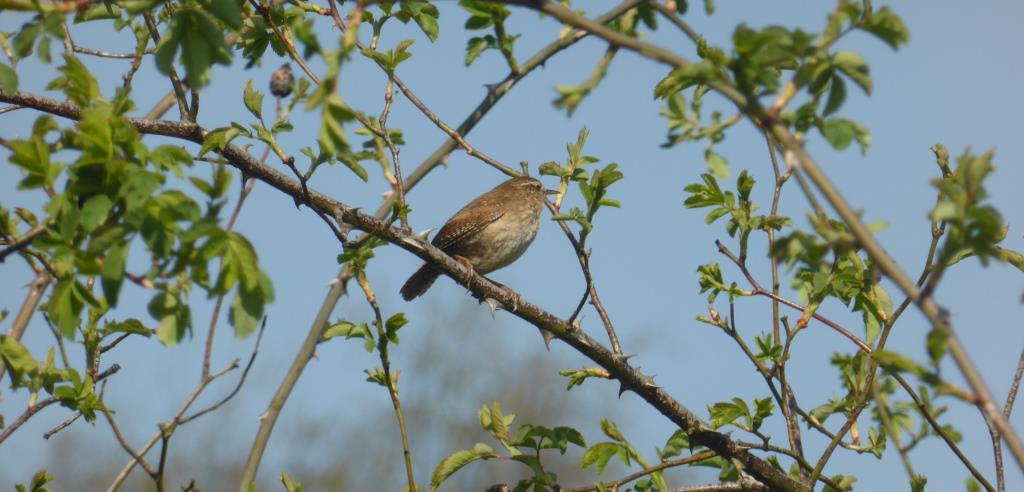 United Kingdom
April 19, 2016 3:21pm CST
In contrast to yesterday, walking in the same woods this morning I didn't hear a single green woodpecker calling. I did hear a great spotted woodpecker drumming on a tree (they don't seem to make calls but communicate by drumming instead) and heard robins, pigeons, blackbirds, bluetits and chiff-chaffs. But for some reason the most obvious birds today were wrens. These little birds are barely noticeable most of the year, as they hop around in bushes close to the ground and keep a low profile, but in spring they are bravely out in the open singing from high branches, and in contrast to their diminutive size they have a very loud song which you can hear if you look up the wren on the RSPB's website. All rights reserved. © Text and image copyright Fleur 2016.
2 responses

• Bunbury, Australia
19 Apr 16
Some of our tiny birds have very loud voices too. You're wonder where they get such volume from.

• Laguna Woods, California
20 Apr 16
Lovely picture and info about the wren. I enjoyed it!