How do you like rainy days ?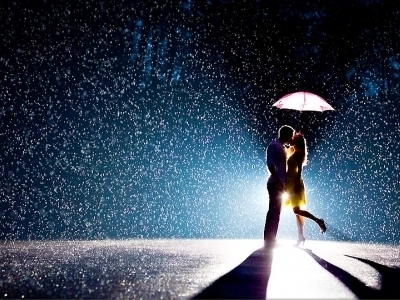 Hong Kong
April 25, 2016 6:48am CST
I always enjoy watching ti the falling when it falls. I also enjoy walking in the rain with my umbrella and looking at all the environment starting to be cleans by the rains from the sky. Rainy days always stir up my thinking and fantasy as well. it is good to have some rain and I can really feel the freshness during and after the rainfall. Recently, I begin to love to take photos in the rain as well. It is quite a new hobby for me and taking good pictures in the rain is not easy at all. I just did it yesterday and it was fun, How do you like the rainy days ? Share with us ?


6 responses


• New Delhi, India
25 Apr 16
@wildlittlefan
,Lol !!

Your post reminded me of my adolescence a few years back when I never missed a chance to go out in heavy downpour without an umbrella in my hand.Getting soaked in rain was a divine pleasure for me.Even now I want to do so,but am not as free as I had then.


•
13 Feb 18
I do not like being out in the rain. We are suppose to get rain in the winter so I prefer that it rains when I do not have to be out.