Coming to the End of the AtoZ Challenge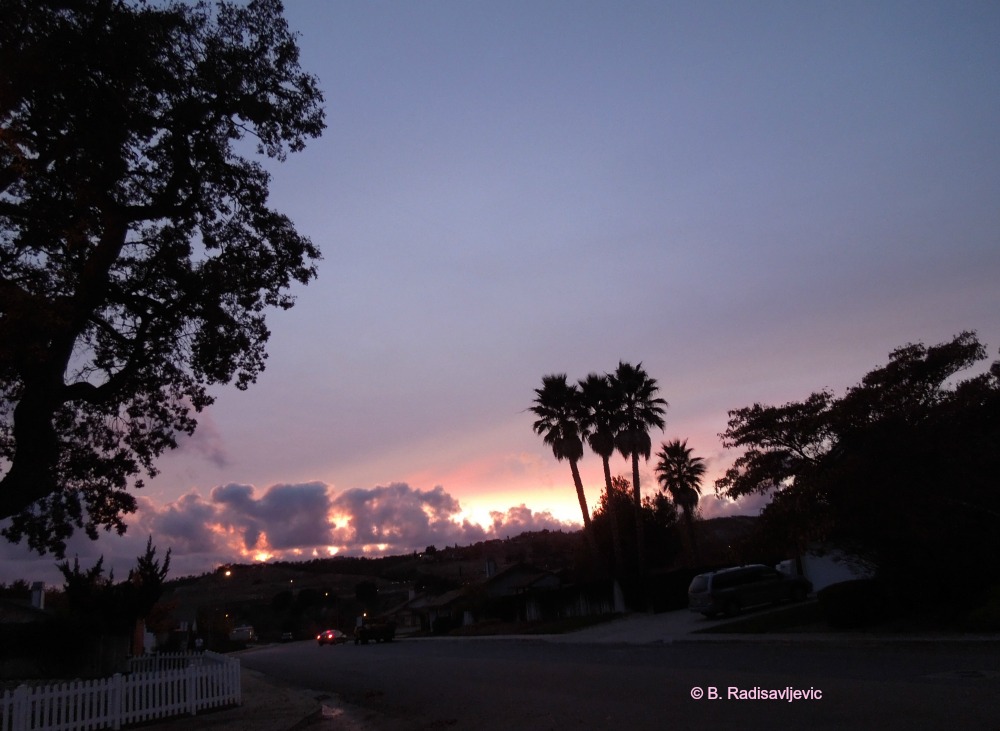 Paso Robles, California
April 26, 2016 12:15am CST
This is the last week of the 2016 AtoZ challenge I've been doing on two different blogs. I never dreamed it would be this hard and that I'd have almost no life apart from blogging during this month. I expected I'd do the minimum -- a photo and about a hundred words, but I discovered I'm not a minimum sort of writer. Once I get started I want to keep on the subject until I've covered it. The photos and repetitive parts have been the hardest. I've learned a lot about how I should use and label photos and I'm trying to apply it. The photos take more time than the actual writing. Then I have to cut and paste the previous challenge post links and one photo, usually a collage, designed just for Pinterest sharing. None of that is required. I've been lucky if I could get to bed by 2 am. On top of that, both Hubby and I had unexpected health challenges to deal with, including one ER trip for him. I feel like I'm seeing light at the end of the tunnel now. In another week I'll be able to choose topics without regard to the alphabet. I won't have to do two posts every day. I'll be free to spend more time here and on other sites I've been too busy for. Have you been doing the challenge this month? If so, are you glad it's about over? What would you consider the pros and cons of doing such a challenge? I'm glad the sun is starting to set on this challenge.
5 responses


• Paso Robles, California
26 Apr 16
For on of the blogs I'm supposed to post one a day anyway, and I had neglected the other and wanted to jump start it again. Having to paste in the entire list of challenge blog posts again for each post at the end and adding the link for the last one gets tedious. I'll be glad when I no longer have to do that.

• Johannesburg, South Africa
26 Apr 16
@bagarad
That does sound like a lot of work. No wonder you'll be glad when it's over. While I'm not prepared to commit to something like that, I really want to push myself to write one blog post every day. Hopefully I'll start coming up with more ideas.

• Paso Robles, California
26 Apr 16
@Gina145
What's different about the challenges is that most people make challenge posts shorter than a normal post would be. One of my friends, Rhonda Albom, writes a regular travel blog. For the challenge she posts one photo instead of her normal several photos, a list of about three facts related to the photos, and a plug for her new book. I, unfortunately have not been able to follow her example and have often written my normal post length of more because I just can't stop. I will have to do less to get through this week. One only needs to post a photo and say about a hundred words about it. I expected to do that, and just haven't known when to quit writing.


• Philippines
26 Apr 16
I am happy for you that you have done that challenge . I wasn't able to because i don't want to pressure myself thinking of what to write about them .

Anyway , so how was your husband . What was the ailment that he has to be rushed to the ER ?

• Paso Robles, California
26 Apr 16
They still don't know. The ER doctor did some tests and could not see evidence that he'd and a mini-stroke as we thought, but he also said if the clot had dissolved before we got him to the ER, it wouldn't show. He's now also had more tests, including a brain scan, but they haven't found yet what is causing his symptoms. The next stop will be a neurologist. His thinking and speech are slower than they were two weeks ago before this happened. I'm very concerned.

• Philippines
26 Apr 16
@bagarad
Don't worry , with prayers he will be fine soon .

• Paso Robles, California
26 Apr 16
@SIMPLYD
I hope so, but I never know what God's plans are exactly. He doesn't always choose the easy path for us to walk. He did take my children home quite suddenly. He answered our prayers differently than we hoped, but he also got us through the deep waters.



• Paso Robles, California
26 Apr 16
This challenge ties into a national linky with the thousands of others taking it, so you get new readers and some new subscribers. Also, I wrote about plants on the gardening blog and places and sights about my local area on my daily photo blog on the same subject. So I never left my blogs' regular focus. After about the first five posts I realized there was no reason to say "A is for Apple Blossoms," etc. Instead after I finished "G" I started just using a normal title like "Hollyhocks are Edible" like I might use on any other post. The subjects were still alphabetical, but not so obviously challenge posts. I think that helps people who aren't doing the challenge stay interested. I know what you mean, though. I rarely read A-Z challenges for the reasons you stated.

• Paso Robles, California
28 Apr 16
@LadyDuck
The "A" is for titles (and so on) are just boring.

• Paso Robles, California
26 Apr 16
You probably made a good decision.

• Bunbury, Australia
26 Apr 16
Sounds like you've been really busy. I haven't done any challenges here lately.

• Paso Robles, California
26 Apr 16
I think I will avoid them, until next April maybe. And I'll pick a different blog to do.