Alphabet challenge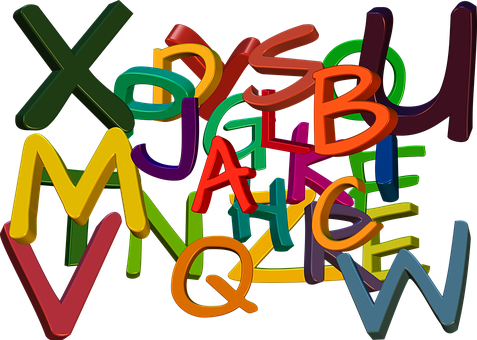 United States
May 1, 2016 8:17pm CST
Well, I've only been here for about 5 minutes and I've already found three of these! It's making the rounds and I've never been one to shy away from a challenge. Let's give it a try... A: Always trying my best B: Britt is the love of my life and I'm glad for those of you who read his writings C: Cats have always been my pet of choice D: Diamonds really are forever - I'm still wearing mine! E: Every day I thank God for the new day and to find something good to do for others F: Fasting is something I find hard to do unless I have blood work to do...and then it's not so hard after all! G: Going to new places has always been fun for me! H: Heaven is where I hope to meet my Lord and find my husband again one day I: Impatience can be a problem of mine! J: Joking around is something I learned from my hubby and I love passing it on! K: Kittens just make me melt! L: Lighthouses fascinate me and I love visiting them as often as possible M: Moving is not something I want to do again any time soon! N: Nature beckons me every day, regardless of weather O: Owls are gorgeous and I wish I saw them around here P: "Practical" should be my middle name! Q: Quizzical is what I am most of the time. Mom always said I asked way too many questions as a child. R: Reading is one of my favorite pastimes :) S: Sleep is something I can't seem to get enough of T: Time is passing so quickly these days...for me, anyway! U: Upside down is how my life has felt for so long V: Velveteen Rabbit is one of my most favorite books ever W: What is my purpose in life now? X: Xylophone is an instrument I've played with no success whatsoever! Y: Yowza! is one of my favorite expressions :) Z: Zebras are my favorite animals at the zoo...it's true! -Claudia- image from pixabay
8 responses


• United States
2 May 16
thank you! It was definitely a challenge and fun, too! :)

• Wausau, Wisconsin
2 May 16
Nice. Yes I started it lol. I posted mine last night when I did it

• United States
2 May 16
It's nice to know who started this! I had no idea! :)


•
2 May 16
If you had said what the mean of life I know the answer, 42. Awesome, love it :)

• United States
2 May 16
I like yours way better then mine. Great job..

• United States
2 May 16
I've liked all the ones I've read so far, even yours! We're all different and we all write in different ways. You're very good at what you do, my friend. :)

• Philippines
2 May 16
i wish ive read some of Britt's writings and a purpose or reason to live will eventually come your way. Yowza sounds like a fun expression and i certainly would want to see a zebra in this lifetime at least once. i dont think we have one in my country haha..

• United States
2 May 16
Zebras are so lovely. The ones I've seen are smaller than most horses and very graceful. Their eyes are so large and soulful. I could sit and watch them for hours. Yowza seems to express so much! When I'm excited and I say that, people seem to understand the excitement behind it! :)

• Green Bay, Wisconsin
2 May 16
Good challenge and you did well with it.

• Philippines
2 May 16
I love how you describe yourself by means of this Alphabet Challenge! You are indeed smart. :)