Lesson in Listening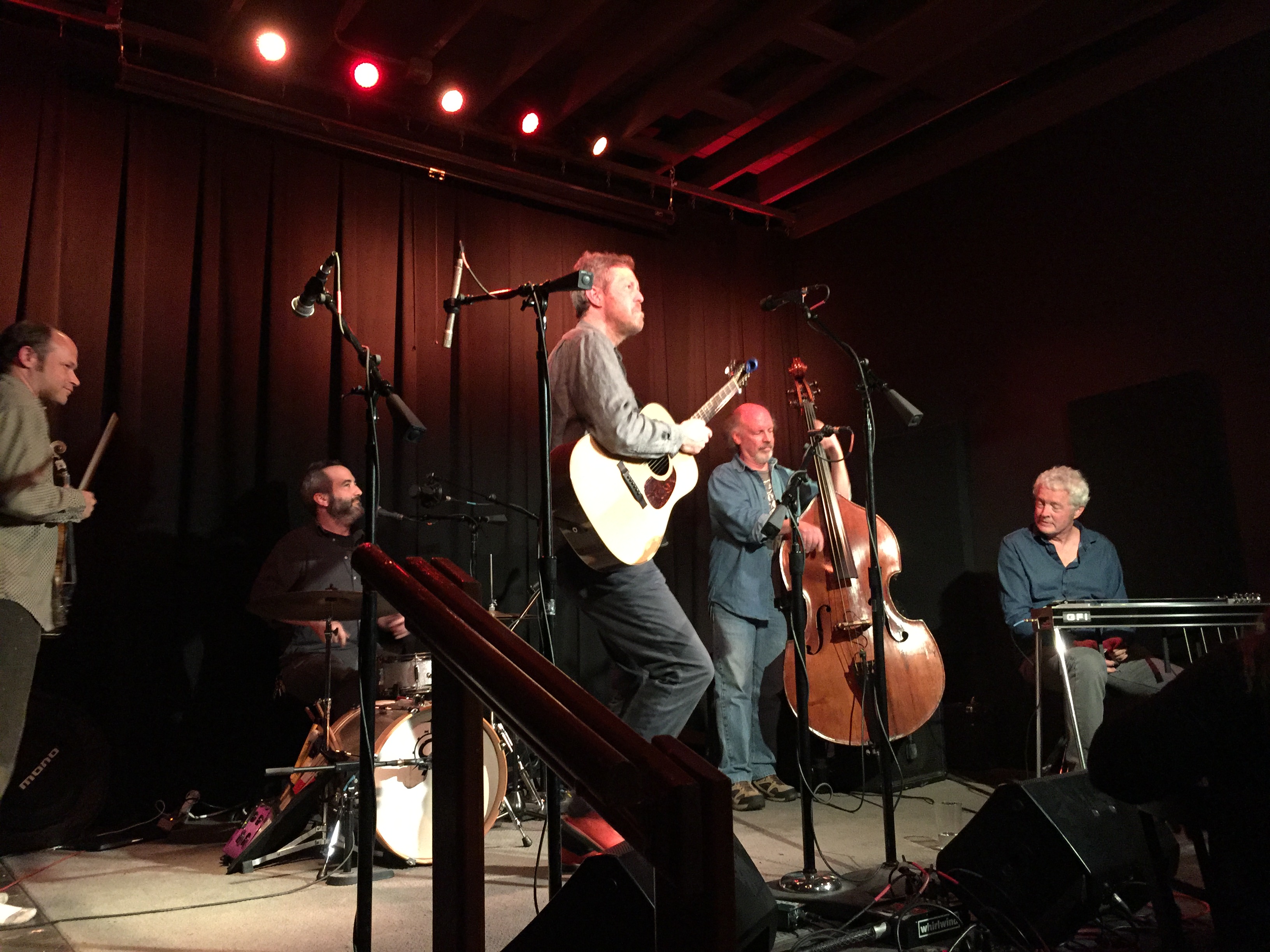 United States
May 2, 2016 6:47am CST
That's that, as far as seeing Robbie Fulks do shows promoting the new album Upland Stories goes. I have one more show, tonight, but it's a Western swing theme show. But oh, what a way to end! The show at Natalie's Coal Fired Pizza in suburban Columbus, Ohio was a textbook perfect audience who should tour the country giving others lessons in listening. It is truly perplexing: these people were eating and drinking, sitting with friends at tables; still, they managed to be respectfully silent during songs that require attention to the story. The only thing I heard, other than the music, during the quiet numbers were whispered "wow"s in utter respect for the brilliance of the lyrics...and that was at the end of the song. Lines like "the phone poles and the pines rose from the scoured clay, the sun was slipping toward the Gulf in its own good time" deserve that attention and that reaction. This is one of the very few places where I've heard people laugh at the joke buried deep in "Long I Ride." You have to be listening to hear it. They were, and reacted with appreciation. And, needless to say, when the crowd is on the band gets tighter. Most of the songs were played with such intensity that they seemed to hardly be the exact same songs I had heard in three other shows this weekend. And that is yet another reason why I road trip. The song list was the same (save for Saturday night's surprise encore of Stan Kenton's "Lonesome Train"), but the shows never are.
2 responses

• Colorado Springs, Colorado
2 May 16
Yay, an attentive audience. Those are truly the best shows. If you've got the crowd hanging on your every word, that has to feel good.

• United States
2 May 16
Robbie complimented the audience for their attention. He also let the Louisville audience have it with both barrels. And I backed up every word he said.

• United States
2 May 16
That's great that people weren't loud and everyone was able to listen to the bands song selections. Sometimes things can get pretty loud when there's musicians playing for an audience. Listening is important. It seems everyone was respectful and had a great time.