80% Chance of Soup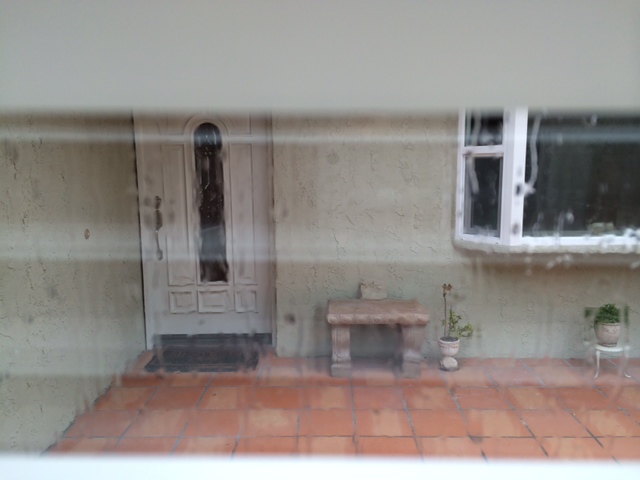 United States
May 4, 2016 12:21pm CST
The weather forecast for Friday shows an 80% chance of thunderstorms. I never pay attention to rain predictions unless they are over 60%. Anything less usually doesn't materialize. But when thunderstorms are predicted, especially in numbers so high, I pay attention. I had damage once when there was a lightning strike to the ground near where I lived at the time. There was a power surge that fried the ground fault device that was designed to protect my home. From then on, when there is lightning, I unplug electronics. I have no need to go anywhere when it rains, so I'll just stay home. I have a book to read, so I won't miss my computer or television. But what does this have to do with soup? Last fall I bought a crock pot and printed out a recipe for Minestrone soup that is prepared in Ikaria, one of the Blue Zone areas of the world. People in these places routinely live to be well over 100 years old, stay healthy and mentally alert. Sounds like a goal to me. I love minestrone soup, so I thought I would make some in my new crock pot. But I haven't, at least not yet. We didn't have much of a winter, and the prep for the soup was more work than I was eager to put into it. But this Friday, I'll have an excuse/reason. I can spend time chopping and cutting and adding to the crock pot. I'll let it fill the house with yummy smells, and enjoy it for supper. The rest I'll put into class containers and freeze for later. At least, there's an 80% chance that I'll make my favorite soup on Friday. What's your favorite soup? Are you a minestrone fan, like I am, or are you one of the millions of people who doesn't even know what it is? UPDATE: It rained last night and this morning. It didn't seem cold or gloomy, so instead of soup, I had lasagna and steamed veg for lunch. Soup will keep.
10 responses

• Green Bay, Wisconsin
4 May 16
I know what minestrone is, though I've never eaten it. I'm not a soup fan. The only soup that I can say tops my list is chili. I make that in the crock pot. I haven't figured out how to make it for just one person and it usually lasts several days. My son will eat a bowl or two but that's about all, the rest is mine.

• United States
4 May 16
But if you have pyrex dishes with lids and a freezer, you could have it whenever you like.

• Green Bay, Wisconsin
4 May 16

• Rochester, New York
4 May 16
Do you make it spicy or plain? My dad made some when I was younger with ghost peppers. lol He was the only one who at that chili.



• United States
4 May 16
That was common where I used to live, but not here. If it happens, then I'll still be able to read. My stove is gas, so I could heat something from a can or have a sandwich. Worse case scenario, if I was desperate, I could order something to be delivered, but that would be an extreme long shot.

• Pensacola, Florida
5 May 16
I have no one favorite as I like most soups

• United States
6 May 16
I don't usually ahve favorites for anything, but I LOVE minestrone.


• Pensacola, Florida
8 May 16
@ElizabethWallace
I do love getting minestrone at Olive Garden at lunch time as that is what I get the soup, salad and breadsticks and get extra croutons to put in the soup

• United States
9 May 16
@Elizaby
I don't eat there. It is not real enough for my taste.

• Laguna Woods, California
5 May 16
Mmmmm! That soup sounds yummy! I'll be running around on Friday, despite the rain. However, I am hoping that it stops by Saturday morning when President Bill Clinton is supposed to be the keynote speaker at our granddaughter's outdoor college graduation. I don't know what their rain plans are, but it could be a messy day. Yuck!

• United States
6 May 16
Go and enjoy. I once heard a Presidential candidate speak (H. Humphrey) and once a VP (the first Pres Bush). Both were impressive. I missed Robert Kennedy by hours. My fault. I regret not being there to this day.

• Rochester, New York
4 May 16
Minestrone soup is the best. I've never made it from scratch before though. I have made chicken noodle and as usual it wasn't as good as my mums. lol

• United States
5 May 16
Yes, I certainly agree. I've never made it from scratch either. This is an experiment. I have the time, ingredients and crock pot. We'll see if the taste is worth the effort.

• United States
4 May 16
I have never ate Minestrone soup before, so I am not sure if I am a fan or not. I think my favorite soup is Potato Soup and French Onion Soup.

• United States
4 May 16
It's an Italian vegetable soup. It has a tomato broth base.


• United States
4 May 16
80% chance that I will do just that.


• India
4 May 16
@ElizabethWallace
I know what Minestrone soup is.But I do not make soups often.My favorite is Cream of Asparagus soup.

• United States
4 May 16
I bet that is great during cold weather. Glad you know minestrone. I am constantly surprised by people who do not.

• Bunbury, Australia
14 May 16
I love getting to winter and being able to enjoy soup again. We had 'pumpkin' soup last night made from our own butternuts.

• Atlanta, Georgia
6 May 16
We eat a lot of soup in the winter, I love to throw it in the crock in the AM and ignore it all day until supper. I also love smelling it all day while we go on with our daily business. It is a wonderful way to stretch the budget as well. Enjoy yours.