Can you guess what it is?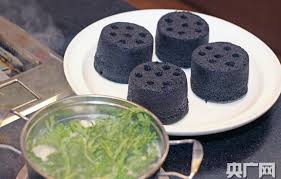 Guangzhou, China
May 6, 2016 10:51pm CST
It looks like the coal but actually this is the cake. Hard to believe that today the bakery will make the cake like this

I am just curious why they want to make such a weird cake. Perhaps it will attract more customers because they are also curious to it.
6 responses



• Philippines
7 May 16
As log as they're delicious I don't really mind what they look like.

• United States
7 May 16
That's so cool. Reminds me of back in the day when people used coal to heat their homes in late 70s to 80s. Amazing! Very creative!


• Philippines
7 May 16
people's tastes have changed a lot. they don't mind 'weird' anymore and might even find it cool or funny.

• United States
7 May 16
I never had that before.. it does look like a coal or a type of plant I forgot what the plants called though..