I hope there will be a heavy rain in Canada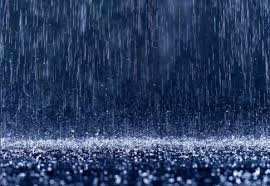 Guangzhou, China
May 7, 2016 8:35am CST
Most of people learn that there is a big fire in Canada lately. It is so bad that it seems that the fire is not under control yet. On the contrary, it gets worse. If there will be a heavy rain, then it is likely this fire will be put down soon. So I hope there can be a heavy rain in Canada now.
10 responses

• Philippines
7 May 16
If countries are able to invent bombs of mass destruction, I hope they can also invent water bombs to shoot into fires like that.




• United States
7 May 16
I know they are trying to get people out but the flames are just too high and spread out.. I too will pray for rain for that area.

• Canada
7 May 16
People got out. No one severely injured yet but still on the move. The authorities and fire fighters have been overwhelmed with systems breaking down. The airport, water works etc were in peril but saved. Yep fire in those conditions can get very hot and stopping the spread of a fire storm presents some special problems. The fire storm the "beast" as it has been nicknamed is moving. In town, people close to the fire reported winds being generated by the heat even causing clouds interlaced with smoke to act unusual. It must be something with fire shooting skyward look up and see blackness with something that looks like lightening shooting out of it. Rain would help.


• United States
7 May 16
I agree. Saddened by the news.




• Malaysia
8 May 16
I am sorry to hear that. That's really terrible. It seems like it's so hot everywhere in the world now. Hope there will have a heavy rain in Canada, and the fire will be under control very soon.