I'd really like to start an anti-Mother's Day Greeting Card campaign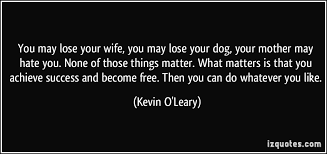 May 7, 2016 11:14am CST
As we all in this unfortunate hallmark sucking time know, mother's day is comping up soon. The entire concept behind Mother's Day is so strange to me. Being a mother is a choice (for the majority). Sadly, a lot of people who want to become mothers cannot. It continues to shock me how society rewards people based on things they chose to do and are now correcting themselves or getting out of it (I rant). Not all mothers should have had children and not all mothers wanted children. I was raised by a mother who did not want to be a mother. She had 3 children, one died and she aimed to replace that hole in her heart for the rest of her life. I was locked outside as a child, which now looking back was actually wonderful despite the fact that I did not learn English until I was 4. I have never been close with my mom, and so that begs the question, growing up I was forced in to mother's day but now that I am an adult I do not want a part of celebrating her as a mother. But you always have to "find the funny" in life or it is a rough ride to get through. "I'm so happy I ruined your body, thanks mom!" "Happy Mother's Day Mom, I have done unspeakable things to your cushions." "Heard a house landed on a wicked witch, hope you're OK" "You can call me a son of a bi**, Happy Mother's Day." Feel free to contribute, I could make a killing. Bear in mind there is a company established where it's only purpose is to send poop (Yup, real poop) to your enemies.
3 responses

• Chile
7 May 16
Not all mothers are angels and most of us aren´t. But I think that if your mother was not a good mother and that you don´t love her (there is no obligation), you should not celebrate Mother´s Day in any way. And that is not wicked, they are facts of life.

•
7 May 16
Thanks for that! There are many more women I consider to be more like my mother than my actual mother.

• United States
7 May 16
Throw Valentines Day out the door too.

•
7 May 16
Happy unimaginative, consumerist-oriented, and entirely arbitrary, manipulative, and shallow interpretation, and forced romance day

• Jacksonville, Florida
7 May 16
I'm sorry that your mother wasn't a good one to you. And yes we did make a choice to have children-but we also work really hard doing the best we can for our children-even if sometimes we fail. All other days of the year being a mother is a thankless job, one day is when we can finally feel appreciated! That's not a lot if you ask me... I'm sorry that your mother wasn't a good one...but we shouldn't all be punished because she was a terrible mother to you.