Three important Healing Gems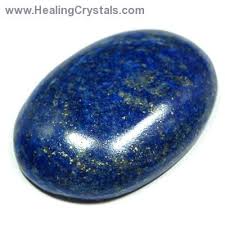 Hyderabad, India
May 7, 2016 8:36pm CST
The Gems are naturally occurring substances available in various types of crystalline forms. There are many faiths and beliefs on wearing different Gems. The study dealing with Gems is called Gemology. It studies various structures, textures, color, Brilliance, clarity and other scientific aspects like Refractive Index, Hardness, Opaqueness, Thermal Conductivity and Total Internal Reflection etc., A recent study has proved that there are many health benefits one will derive out of wearing the gems. The very basic principle lies in the fact that they supply the small amount of energy that is needed to bring a perfect balance to the body system as a whole or to the particular components in the body wherever the energy is required. There are three Gemstones which are known as Healing Gems. Though the Diamond also comes under this category it is treated as a separate class by itself by virtue of its special characteristics. The Three Gems are known as Healing Gems are; Emerald : This will be green in color. The gem if viewed through a light there will be some white lines or something like light cracks (they are not cracks really). The more the transparency the more it will be in protection from the NEGATIVE ENERGY. LAPIZ LAZULI : This Gem will be in Ink Blue Color. This is a very powerful gem to de-cloud the mind and give peace and clarity to the thoughts. It is associated with mental peace and harmony. It actually removes the Negative energy from the mind. ROSE QUARTZ: It will provide a healing to the heart. Protects heart vibrations from unnecessary swings and swallows. But, unfortunately, there are many theories and interpretations that have come up tagging many varied and unbelievable stories to these crystals in the name of Business which are nothing but only to confuse the public in the name of science and Technology. The best idea would be to wear them with a confidence and faith.
4 responses

• United States
8 May 16
I have a lot of gemstones in my jewelry collection - some are raw while others are faceted. I bought them wholesale and saved them up in case I want to make jewelry later or just sell them.

• Sturgis, Michigan
8 May 16
I have a few books on gem healing, and have thought about getting me a couple. I'm thinking about an actual quartz which is used a lot in spiritual healing (correct me if I"m wrong), but I've felt that when I'm doing my meditating or whatever that having an actual quartz would be good.

• Hyderabad, India
8 May 16
Yes. Natural quartz is having a good healing property. It is meant for the heart. Gives a clean heart. A clean heart will always think good of others only. One has to search for actual quartz. It need not have shine or glitter obtained from Lab. For healing purpose you need one of sufficiently good quality and size. This is the problem.

• Sturgis, Michigan
8 May 16
@shivamani10
That's what I thought. I did have two pure quartz many years ago, and I carried it around with me where ever I went. I'm not sure if it fell out or what happened.

• Philippines
8 May 16
There are a lot of gems being sold here in my country. I don't know about gems a lot but if it's about health, then those gems that are being sold about finding love or security may not be true then? We can usually buy those gems in China Town.

• Hyderabad, India
8 May 16
Yes. There are many...many...varieties each is being associated with something or the other with people giving their own interpretations. What we require is a clean heart (given by Rose Quartz), a protection from negetive energy (given by emerald) and removal of negative energy (given by Lapiz Lazuli)