IS DECLUTTERING A PROBLOEM?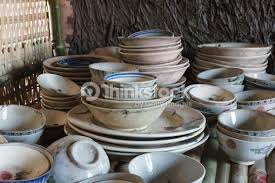 Hyderabad, India
May 8, 2016 7:48pm CST
I HAVE been going out on Sundays for shopping and picking up some article or the other when it pleases my aesthetics. The more I spent out the more the collections which were finally finding a place in a store room which are meant for using and cleaning once only in a month. There are many people who regularly follow this in an unending manner without giving an idea as to how much of dust and other irrelevant energy their action is piling up in the house. They should realize that the DECLUTTERING is required, if not, once in a fortnight at least once in a month. How to declutter a house losing the articles which you have collected as a hobby and when the pocket was fat? There will be articles, magazines, screws, old wooden planks, tables, chairs, iron tools, plastic tools, kitchen tools, door mats, window panes, curtains, and many varied things which would make a good entry into your house and go on piling up if it is not put to stop. There is a need to chalk out a simple plan to declutter such collections. OLD KITCHEN TOOLS; First, list out how many are they. How much space they are occupying. How many of them can be used right now,if needed? If not, separate them and keep them away to throw out or for donating them. There will be sharp knifes, blades, worn out grinders jars, plastic hubs, some screws, torn wire pieces, lose machinery which makes sound unnecessarily. They can be thrown out without spending any amount on getting them repaired. OLD MAGAZINES; This is a very routine problem we come across. First, keep all the papers and magazines and see for important and interesting Articles. Separate them out and keep them in a file board duly affixing a small note over them. The rest of the magazine is not useful for you now. Collect them all and put them for sale. OLD MUGS, COFFEE CUPS and PLATES IN THE KITCHEN Every family consisting of four members will at the most require 6 mugs and six coffee Cups. That is the each 2 extra for guests. If it is a big family at the most it may require some extra 4 cups and 4 mugs. I do not think anybody requires more than that. They will be laying in the cupboard of your kitchen with a lot of dust around them, uncleaned marks over them, and sometimes, even giving the scratch marks on them. Better, all such items are collected in a bag and donate them or throw them away. Do not keep them at home as they are old plastic and fiber items. They do not have any hygienic value as the plastic becomes very harmful after 1 year releasing some chemicals which may affect your health. The food items or other kitchen items should never be used in them. Just throw them and purchase the new ones at least for health sake.
2 responses

•
22 Apr
@shivamani10
I understand very well about decluttering. It is not something that is easy to do. I had and still have things that could probably get rid of but am better at it am the perfect person to help people with that problem. It is very hard to let go of things. I give people support and encouragement and get in there and help them too.

• United States
9 May 16
I declutter by donating all of my usable, but unneeded products to someone who has use for it and throw away any broken or useless things. It's not good to keep them store until dust builds up.