Awesome mail day 9 more things from AMZreviewtrader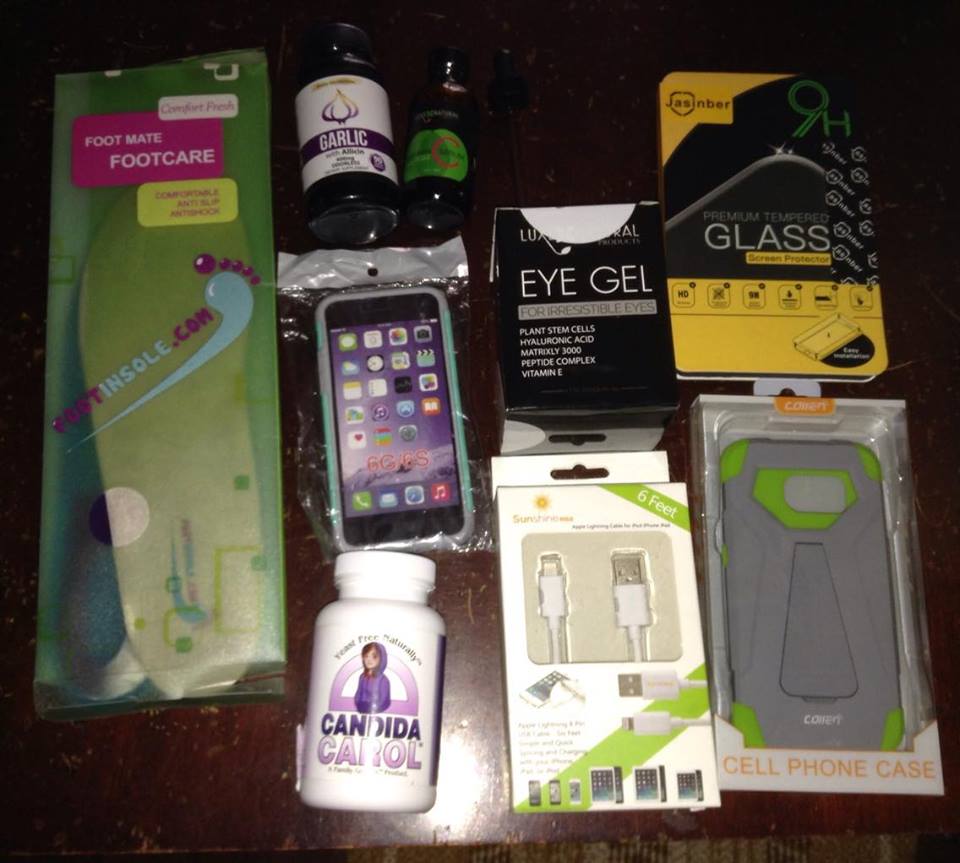 United States
May 11, 2016 9:17am CST
Yesterday I was so happy when I looked out after the UPS man left and saw 3 packages on my porch. Then in the mail box later on I got a package from Smiley360 with my Centrum Vitamints that I get to test out for free. It was an awesome mail day for me! The packages on my porch from the UPS man were things I am testing out on AMZreviewtrader. Everything was free except for the Candida Cleanse which I paid $1 for and the Foot Insoles I paid $1.49. Both of those prices were very low and well worth the cost I think. Unfortunately both phone cases were the wrong models. That was my mistake and I am so upset about it because they are awesome cases that I just have to give away now as I cannot use them. So far I have tried the eye gel, glass screen protector, candida cleanse and Vitamin C Serum. I left a great review for the cell phone cases and screen protector. My confirmed reviews on AMZreviewtrader is 15. It should be at 16 but that is another story. I think half the reason I have got denied for so many products to review on AMZreviewtrader is that a lot of my reviews weren't showing up on my Amazon Profile. I had selected for all of them to show to the public but many were not. I had to contact Amazon quite a few times to get all of the listings to show up.
6 responses

• Philippines
13 May 16
So , that's the way of giving a review on products , they will be delivered first for you to try them ?

• Philippines
16 May 16
@shaggin
Wow, it's a nice way for a review. But you will not return them anymore ?



• United States
13 May 16
Well the people who chose me to test out their product for free and do reviews look at the reviews I have done to see how well I write them etc. The more reviews that it shows that I do the better. The more reviews I have done the more I have been chosen to test more products.

• Philippines
11 May 16
This is interesting. I womder if they also do ship and ask someone to review that is outside the US?

•
11 May 16
I hope those reviews will show up soon. 15 is good!

I wish that there will be more products & reviews for you.

• United States
12 May 16
The one review I wrote recently has never shown up at all and I was not sent a confirmation that it was posted or anything. I chatted with the help team who couldnt find the listing. He said someone higher up will get in touch with me. I dont know if it was deleted before they posted it or if it just didnt go through for some reason.

• Los Angeles, California
11 May 16
Looks like you made out like a bandit.