Life is like a box of chocolates...and I don't know which one to pick!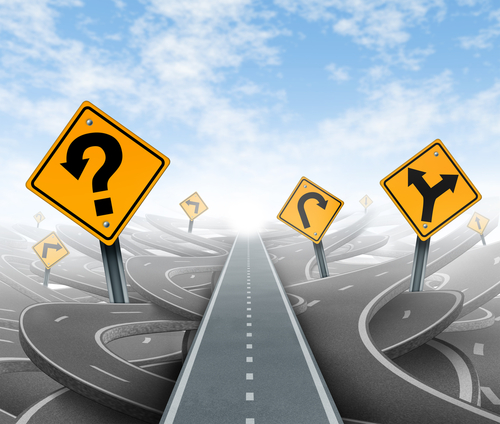 United States
May 12, 2016 12:02am CST
Charlie Brown. One of the big things he was known for was being wishy-washy. I understand the struggle he went through. It's hard to make decisions these days. I stand in the grocery store and wonder: Do I buy... ...apples or oranges? ...a 12 oz box of cereal or the 21 ouncer? ...double or triple ply t.p.? Too. Many. Options!! It's hard enough filling the grocery cart with the necessities for life. How in the world are we supposed to figure out the bigger things? Like what to DO with our lives? My biggest dream while I was growing up was a simple one. I wanted to get married and attempt world domination by having as many children as I could. Lo and behold, my wish came true! Well, sort of. I have the amazing hubby and crazy but lovable kids, but I haven't been able to take over the world quite yet... I obtained my dream. So where did these new ambitions suddenly sprout from? My goals shift from day to day. I think: --We should start a farm and be as self-sufficient as possible. A farm would create a strong work ethic in the kids. They could raise animals and be more responsible... --We should start a business. I have a list of million dollar ideas that I just KNOW would be successful. I just need a million dollars to start them.... --We should save up and buy a big house in town so each of our kids can have their own room. Farming? Pshaw. I'd rather sleep in than take care of livestock... --We should join the tiny house movement and just squeeze into whatever we can manage to afford. At least that way we'll FINALLY own our own house. And we can raise goats, and chickens, and sheep...The kids don't really need that much space, do they...? --Let's just get an RV and travel the US. It'll be a great homeschooling experience! --No, let's start a ministry. The kids will learn how to serve others as we spread the Good News of Christ. sigh. See? Too many choices! Our family needs a purpose. One beyond surviving the daily grind of mundane living. But it's hard to know where to go or what to do. So while we pray and wait for direction, I remind myself that even the Apostle Paul had to learn to be content. (Philippians 4:11-13) Surely I can do the same. Do you empathize with Charlie Brown? Do you ever wish you had a cloning machine so you could live all your dreams at once? Do you wish I would just stop whining and make a dang decision?
4 responses


• Philippines
12 May 16
It will be difficult if you try to start then all together or at least two of them .


• Philippines
12 May 16
Choose the one that will make you the happiest person ever. However, you are already a wife and a mother so what makes me the happiest woman might not be applicable to you as both a wife and a mom.

• United States
12 May 16
That's the thing, a lot of my new dreams and ambitions aren't, necessarily, what my family wants to do. I don't want to make myself happy and them miserable. Especially my husband. And I learned a loooooong time ago that when I force what I want without considering the needs of the rest of the family, then the decision usually turns out badly.

• Philippines
12 May 16
@Genipher
I understand. That is the reason mothers are the most sacrificing people in the world. Before you decide on something, you have to take into considerations the feeling of your hubby and kids too. I hope that you can come up with the best decision.

• United States
12 May 16
@annierose
I basically just want something for our family to work together on. A goal that we're all working towards. I love your reminder on a mother's sacrifice. Sometimes I forget that in the daily grind of life.

• Banks, Oregon
12 May 16
Yes, so many choices how could a person possibly choose lol.