Feng shui for Bedroom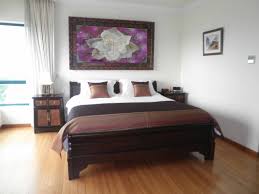 Hyderabad, India
May 12, 2016 3:43am CST
Bedroom is the place where after ays hardwork wants to take rest without any disturbance and this is the place where everybody want to spend most of their happy life. If this place is not properly arranged and cluttered with articles around there is sure to develop negative energy which may hamper your peace of mind and happiness. You may decorate your bedroom with beautiful pieces of your favorite furniture. It is also equally important that what furniture is placed where and what are the colors used in your bedroom will affect the state of your happiness in the bedroom. Never place your bed in alignment with the door. It should be in a comman position.It ensures successful professional life besides happiness. Early to bed and early to rise to enjoy the beauty of morning should be the basic and fundamental principle to have a more productive workday.
5 responses

• Bunbury, Australia
13 Apr
Certainly the bedroom needs to be a place where you can relax and feel at ease. I don't know very much about Feng Shui.

•
10 Apr
@shivamani10
The bedroom is suppose to be a peaceful room in the house where we can dream or sleep. Our walls are thin so can hear the noises of others. I have a good white noise machine on a table next to the bed and my air purifier and a lamp so if need to turn it on to get up or not. I think I rearranged the bed since I moved in and like how it is and have drawers and war drove for clothes and other things and other things in as well. It is a cozy place and like it.

• Philippines
12 May 16
I love having a new bed cover each week . Also changing the curtains with nice colors specially green color has a calming effect to me.


• Algeria
12 May 16
The color of the bedroom plys the first role.