Will High Blood Pressure affect your Sex Life?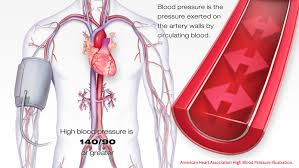 Hyderabad, India
May 12, 2016 10:33pm CST
In high blood pressure of the blood against the Artery wall will be high and the symptoms can not be identified early this go on causing damage. The high blood pressure affects the pleasure in your sex life. In men the high blood pressure, there will be wearing out of the upper layers of the blood cells and the arteries narrow down the result of which is the decreased blood flow to the Penis. This leads to erectile dysfunction.
No responses