Do you remember this.....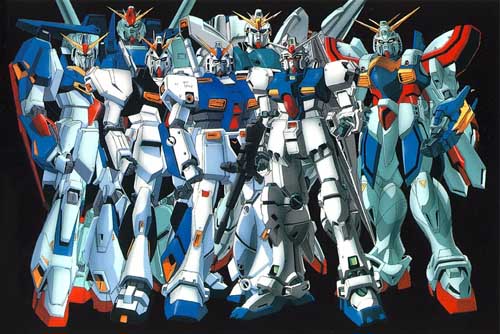 Malaysia
May 13, 2016 8:42pm CST
Tooku hanareteru hodo ni, Chikaku ni kanjiteru, Samishisa mo tsuyosa he to Kawatteku...Kimi wo omotta nara, no i'm still don't know to speak Japanese this is lyric song from Tamaki Nami Reason for Mobile Suit Gundam Seed song.

Honestly i not really understand with Mobile Suit Gundam Seed story. I like Mobile Suit Gundam Seed because i enjoy with opening and ending song in there and i like character in there because it is cute. Mobile Suit Gundam Seed not new anime in that time i still teenager. How about you? Do you like Mobile Suit Gundam Seed anime?
3 responses

• Vancouver, Washington
14 May 16
I have never used that could be interesting

• United States
14 May 16
These figurines are so expensive! They make great collectibles and as long as they are in good condition, you can make a profit out of them! Awesome investments if they are well taken care of.

• Malaysia
14 May 16
Yep gundam toy is expensive but some people very addict with gundam and dont have problem with price.

• United States
14 May 16
@AkamaruKei
You are right. It's usually the rich that buy these figurines for their kids. Financially struggling kids buy one after constant begging their parents and skipping out on school lunch to save the money for one figurine. I can understand why. They are quality made and good collectibles.

• Malaysia
16 May 16
@zarlamain
I think better do that hobby when have own job and not force parent to buy.


• United Kingdom
14 May 16
Haven't heard about this. I do quite like anime though


• Malaysia
14 May 16
@annaroselock
Maybe you can try to watch Mobile Suit Gundam Seed after this.