The Dragon Boat Festival customs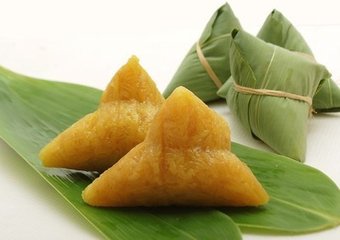 May 14, 2016 3:19am CST
This a chinese festival. Legend has it that after the death of Qu yuan,chu people feel very sorrow. In succession to mourn the death of Qu yuan at the edge of the miluo river. The fishermen sailed their boats up,back and forth on the river to look for his body.A fisherman took out rice balls,eggs and other food for Qu yuan, 'thud,thud' to throw into the river,saying is to feed fish, lobster,crab, would not have to bite the Qu doctor's body(doctor is a senior official in feudal China ).many people to follow this doing. A old doctor poured a jug of realgar wine into the river to drug faint water dragon beast,so as not to damage the Qu doctor.Later,in order to prevent the rice ball feed by beast,people think up with package the rice through neem leaves, wrap a color silk,develop into zongzi. From then on,there are the boatrace of dragon boat racing,eating zongzi, drinking realgar wine customs on 5th May lunar month,in order to commemorate patriotic poet Qu yuan.
1 response


•
14 May 16
sorry,I come from china and this is a chinese festival

• Uzbekistan
14 May 16
@BirdSongs
This information MUST be included in the text, not a comment. It would be helpful for your readers if you stated on your account page where you live.