Why Do You Live Where You Live?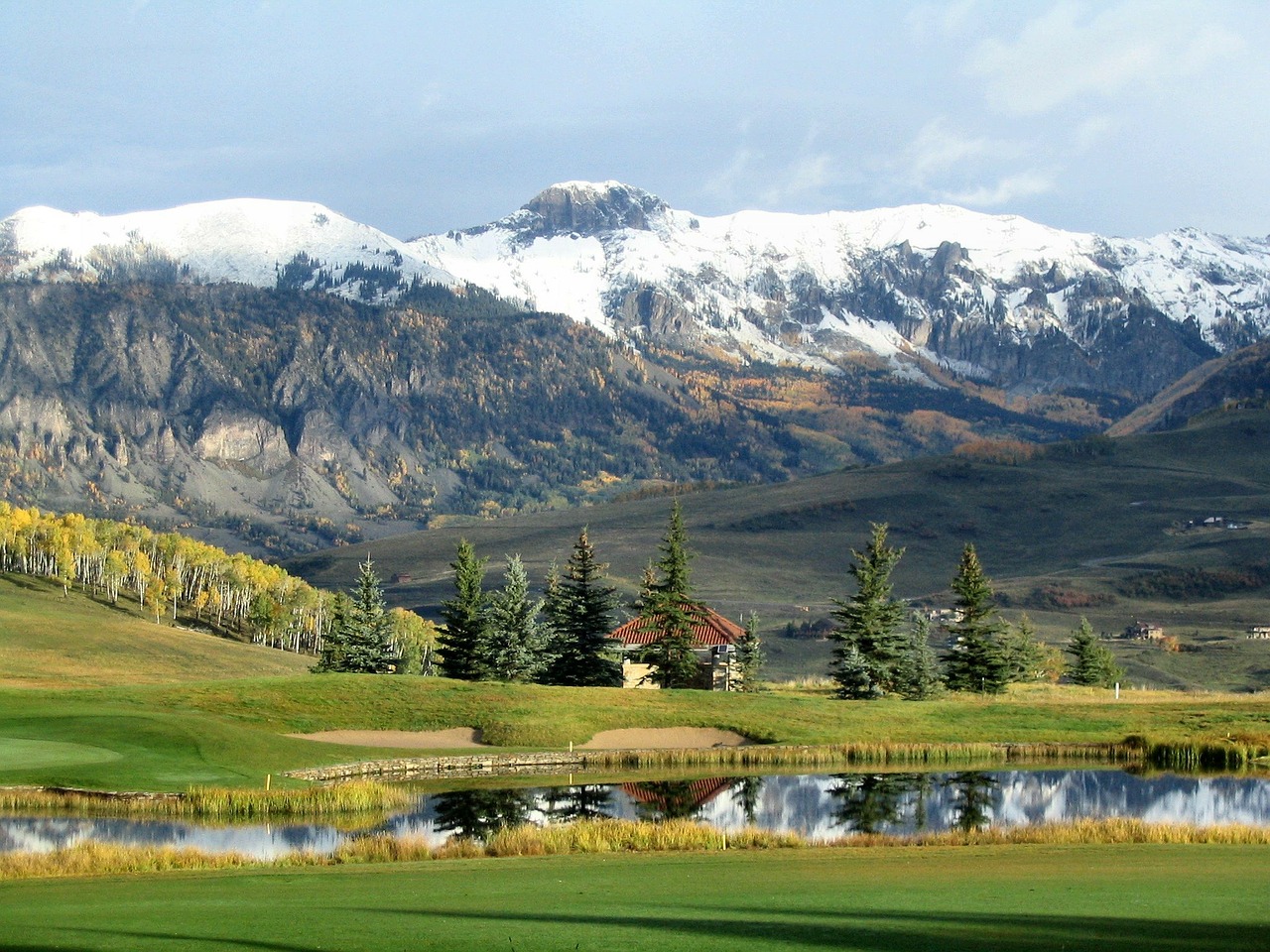 United States
May 14, 2016 9:49am CST
Most of us live in a specific place, rather than move around to different places, like the nomads of the desert. My question is, why do we live where we live? Did our parents choose where we live now? Did our spouse choose where we live? Did we, ourselves, choose where we live? Think about it! There are thousands of places that we COULD live, but why do we live where we live? To be honest, if it were possible for me to live somewhere else, and still be close to my family, I would not be living where I live now. It's not that I'm unhappy, living here. I'm quite comfortable and I live near most of my immediate family and for me, right now, that's very important. However, in my mind, I dream of a comfortable home on a mountainside, near a beautiful lake, like the one in this photo. I was born in West Virginia and there are dozens of places like that. I traveled to Switzerland and Austria and there are dozens of places there. In fact, as I have seen pictures of similar vistas around the world, there are places like that in almost every country in the world. It wouldn't matter to me what country I was in unless it was a place of war and conflict. I wouldn't want to be near any of that. It's just the thought of the beautiful scenery and the quiet peace of a mountainside near a lake that attracts me. I would also want my family to be nearby. Some people would choose the beach, not me, although I like to VISIT the beach from time to time. I wouldn't want to live there all the time. What about you? Are you living where you want to live or did you just happen to end up where you are for a variety of reasons? I have to say that's what happened with me. I just happened to end up here for a variety of reasons. What would be your ideal place to live, if you had a choice? Picture by Pixabay
7 responses

• Philippines
14 May 16
I live by the beach because I am jobless. My grandparents owned land by the beach where my parents have a house so I live with them for free. Unlike in the city when I was working my salary is not enough to rent a big house. Why work in the city if I can live in the province for free, no pollution, foods are fresh and cheap and sometimes free also. No water bills because we have a deep well.


• United States
14 May 16
Sounds like a nice arrangement for you. I hope you contribute to the well being of your parents and appreciate your circumstances. It's sounds like you do.

• Bern, Switzerland
15 May 16
brilliant would love to live like that as well,
@AkoPinayalways
fresh produce, family near by,city madness a distant dream.


• Philippines
14 May 16
I'm living now in the mountains cause it's less polluted and colder than living in Manila before. It's a bonus I have my only sibling within the area.

• United States
14 May 16
Living in the mountains sounds wonderful to me. Natutuwa akong makausap ka.

• Philippines
14 May 16
@IreneVincent
That's a good one! Same here.


• Los Angeles, California
14 May 16
I am an LA native and just have never felt comfortable anywhere. I lived briefly in Las Vegas. When I travel the country I try imagining living there but I would miss too much. Besides weather weather weather. If I had the big bucks I could maintain residences in London and Paris.

• United States
14 May 16
That's a good point. You need the "big bucks" to maintain other residences. That's what keeps most of us where we are, I agree. LA is a huge area. I have driven on the LA freeway from Hollywood to La Habra in 5 O'clock traffic. Not for me. I wouldn't be able to deal with that every day.

• Bern, Switzerland
15 May 16
I have never liked big cities and as i get older, i like them less
@JohnRoberts
i prefer country side or mountain side with views to die for then im fine.Like you,money is stopping me,.

• Williamsburg, Virginia
16 May 16
I live in Virginia because I love it here. My husband also lives here. We live pretty much in the middle if the mountains and the beach.

• United States
16 May 16
Williamsburg is a beautiful place to live. I live not far from you near Petersburg. I don't know if we've communicated before. But, we are "neighbors." It's nice to meet you.

• Williamsburg, Virginia
16 May 16
@IreneVincent
hi, it's very nice to meet you as well. Have a very blessed day.

• United States
17 May 16
@taramarie39
My grandkids are supposedly going to Busch Gardens this coming weekend, but if this rain continues, they may not be able to go.


• Bern, Switzerland
15 May 16
My ideal place to live will be exactly your picture above.There is a place like that(without the lake) just minutes from where i live but then rent will cost me about $1000 more a month. I live where i live for financial reasons, was living in Zurich where rent is too high so i needed to find a cheaper area to live.I now work here so moving is almost impossible unless i found a job somewhere else. If l could choose where to live, it will have to be a place with a view to nature,somewhere not crowded,where i`d be on the porch and look out to nature.

• United States
16 May 16
I think I told you that I have visited Bern, Switzerland. It was snowing when we arrived on the train from Lucerne, but not really that cold, although it was February. The mountain views we saw riding on the train were spectacular. So beautiful, especially the blue lakes we saw. We spent some time shopping in Bern and then rode back to Lucerne on the train. I'm so glad we took that little side trip.

• Bern, Switzerland
16 May 16
@IreneVincent
It`s true Switzerland is lovely, but as i get older,the cold is too much for my bones.When it`s cold like now,lm in pain all day.

• United States
17 May 16
@miniam
I actually prefer cold weather to extreme hot, but I understand what you are saying. As I get older, the cold weather bothers me more than it used to. I'm sorry that you suffer from the cold weather.


• Lenox, Georgia
14 May 16
The picture in the photo is where I would LOVE to live as well. That is my dream for one day... But for now, I live where I live because there is work here. I am not near family-except for my own family which is okay with me. We used to live in NC and there was no work where we were so we kept moving, kept being evicted and it was a never ending nightmare. Now we can pay our bills and keep a roof over our children's heads and for that I am grateful to be where we are now.

• United States
14 May 16
Finding work is often a reason for living in a particular place. I'm glad you finally found a place where you can earn what you need to support your family.

• Lenox, Georgia
14 May 16
@IreneVincent
Yeah, in NC my husband was constantly looking for work but not finding anything so here is much better for us, thank you.

• Greencastle, Indiana
14 May 16
I live in the woods in a old trailer on a private road cause it's the ONLY place we could afford IF I could move I'd move in a heart beat but on a fixed income it's NOT that easy to do when EVERYTHING takes what you live on & can't do much other than just GET BY & by the time this place is paid for we'll be too OLD to move anywhere else so we're pretty well STUCK here.

• United States
14 May 16
Where would you move TO? What would be the ideal place for you to live, if you had the means to live there? I'm kind of stuck where I am also and I'm comfortable, but I would rather live in a beautiful house in the mountains, like in the picture I showed. Dream a little. Where would you LIKE to live?