Which fish is more tasty hilsa or chingri?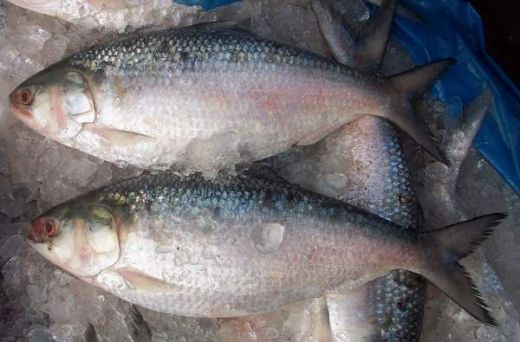 May 15, 2016 10:18am CST
In Kolkata, the crowd is divided into people liking hilsa or ilish fish and people liking chingri fish. Chingri is a variety of prawns in Bengal. The interesting thing is hilsa or ilish is the most expensive fish in Kolkata. And it is one of the fishes which had bound the two parts, West Bengal and Bangladesh. Before Lord Curzon divided Bengal in 1910, East Bengal and West Bengal was part of united Bengal and India. So ilish is popular in Kolkata, entire west bengal and entire Bangladesh. Chingri has many varieties in Bengal, Galda chingri, bagda chingri, chapra chingri, etc. It is a mixture of prawns, shrimps and varieties of this categories of fishes. If they are cut, blood will not come out. Both ilish and chingri are delicious.
2 responses

• United States
15 May 16
Both types of fish are enjoyed in Bangladesh. My family has them often with white rice. Hilsa fish is more delicious, healthier, and has better aromas when cooked.

•
16 May 16
Thanks Zarla for the comments. Hilsa's oil is also eaten with white rice. Hilsa's eggs are fried and eaten too. Chingri are there in many sized, the small ones are cooked with pui shakh, a kind of spinach. The big ones are cooked with coconut.

• United States
16 May 16
@sathviksouvik
Yes, you are right. The Hilsa oil and eggs are eaten as well. My family has never cooked the big ones with coconut before, but they have cooked the small ones with spinach. Very healthy.

•
16 May 16
@zarlamain
Thanks Zarla for the comments and knowing the dishes. In fact in Bengal the names of the chingris are based on the type. For example there is bagda chingri which comes from the name bagh meaning tiger. It has skin which looks like tiger.


• United States
15 May 16
I have never tried ilish or chingri. I do not eat meat or fish, but my husband would enjoy trying something new.

•
16 May 16
Thanks Deborah for the comments. Both the fishes are very popular in bengal. The interesting chingri dish is called chingri malaikari.