Taking Honey with Lemon....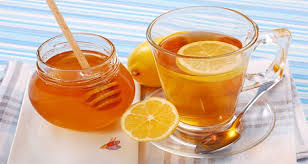 Hyderabad, India
May 18, 2016 3:07am CST
We are all very cautious about our body weight and are trying to keep it but, trying to maintain it after keeping it is a big problem which needs special attention. Generally, after doing some morning exercises and keeping some tasty food away to some extent one will be able to reduce his weight by 2-3 pounds in a week. But, the real problem starts after this one week where you have to maintain the reduction in your weight and it is here you need some special care while drinking and eating. It is here the combination of Honey with Lemon comes to play a vital role. This is one of the best methods to maintain weight loss. Morning as soon as you get up and start for warm up exercises check out if there is any honey or not. If it is, then ok. Take a glass of water and warm it. Add a slice of Lemon. Now it is ready for you. But, you want something more than this that could keep your craving for snacks and other stuff away. So, add honey to the Lemon water. Now the mixture is warm with honey in it. Just have it. What happens here is adding lemon to water will give your good result of bowel movement, make you more active, removes toxins in the body etc., But, after some exercise your body may need some energy also to continue your workout. This energy is supplied by the honey which you had added to the Lemon Water.
1 response