I woke up late. Planing my day.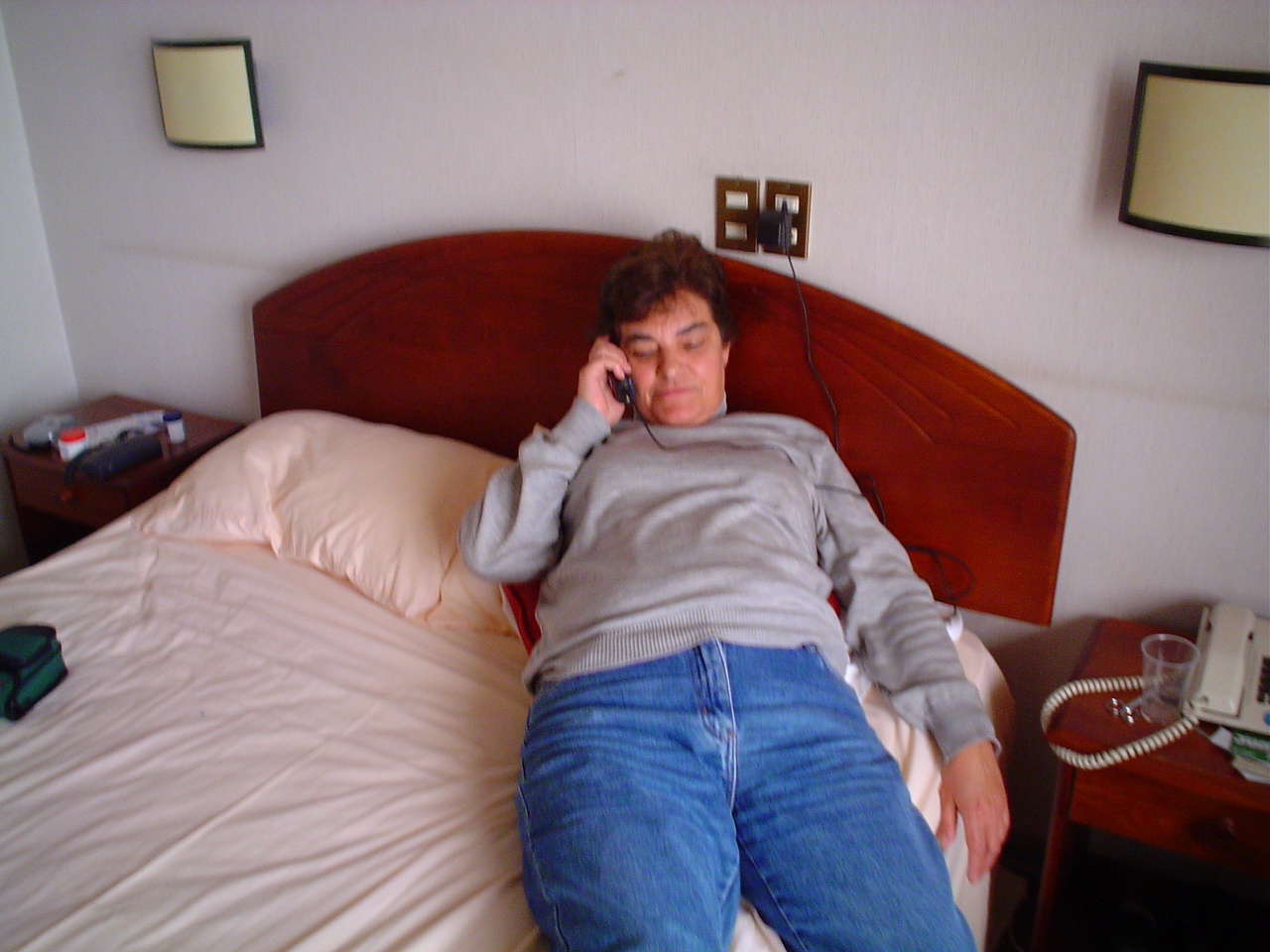 Chile
May 18, 2016 10:06am CST
Dear friends, I woke up very late today. No wonder. After I left mylot last night I said I´d play one game of freecell and I got stuck there. I only win token, there is no money involved. But I have a tendency towards addictions. Today I have to rethink my day. Leticia just called me telling me that she had a problem at home and that she wasn´t coming. I will check on some hamburger meat at the freezer as I will not bother with lunch. Maybe this was meant so that I can be more time at mylot? Shall I make some visits by phone?
7 responses


• Chile
18 May 16
I confess to going to bed yesterday very late


• Beaconsfield, Quebec
18 May 16
@marguicha
I try not to go to bed too late, but some nights I have a hard time falling asleep.

• Chile
18 May 16
@dodo19
I was playing at the computer




• Palisade, Colorado
27 Jul 16
@marguicha
Thanks for the compliment but I am not always right. Just ask me and I will tell you :)

• Chile
27 Jul 16
@velvet53
I will ask you as you are always right




• United States
18 May 16
Sure do make visits by phone Marguicha. It is a nice photo of you here and your lovely cozy bedroom. How is Leticias son doing do you know?

• Chile
18 May 16
She came yesterday only to find a pipe leaking at her home when she arrived. So she called me that she would stay home today to fix it. But her hands are better.

• United States
18 May 16
@marguicha
Oh good her hands are better..how is her son doing though my friend..

• Chile
27 Jul 16
@TiarasOceanView
Leticia´s son is recovering. She says that it is probable that he will always have a limp. But anyway it is a miracle how he is doing. Leticia´s hands are better also. She had a big fungal infection and she has been treating it



• Chile
27 Jul 16
Leticia started being my maid around 20 years ago. But now, besides her help at home forwhich I pay her, she is a dear friend to me and has helped me at hard times.

• United States
18 May 16
Hope you do get to spend more time on myLot. Having some phone conversations would be pleasant too.

• Chile
18 May 16
Where I live, phone talking is important as the distances are big.

• Tucson, Arizona
18 May 16
t doesn't hurt to sleep in now and then if you can

• United States
16 Mar 17
Good morning, I hope you can use the time to best suite what you want to do