Tomatoes or is it Tomatoes?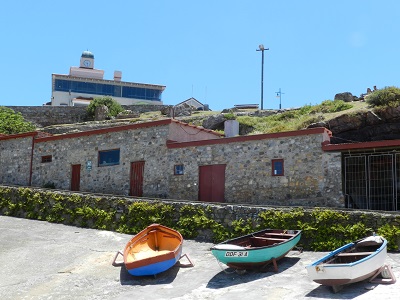 South Africa
May 19, 2016 5:17am CST
I am cooking an Italian dish this afternoon and in so doing I had this 'funny' running a muck in my head about Tomatoes, or is it tomatoes? "Three tomatoes are walking down the street - a papa tomato, a mama tomato and a little baby tomato. Baby tomato starts lagging behind. Papa tomato get angry, goes over to Baby tomato and squishes him.....and says 'Ketchup!'" ha ha ha - do you know who said that and from which movie it comes? "A world without tomatoes is like a string quartet without violins." ~ Laurie Colwin Now there is another fact about Italian cooking - the Garlic thing . . . I dont do garlic at all and I cannot cook with it. I give you this great quote by Alice May Brock ~ "Tomatoes and oregano make it Italian; wine and tarragon make it French. Sour cream makes it Russian; lemon and cinnamon make it Greek. Soy sauce makes it Chinese; garlic makes it good." While I write this really silly and funny post, the smells from my kitchen are pure Italian. Tomatoes, ground beef, home made pasta, extra virgin olive oil, and all the necessary spices to make my dish: Black Peppercorns, Basil, Oregano, Rosemary, Marjoram and I have added a few flakes of garlic. One day, when there is a tool to share smells - we will all get FAT!!
10 responses

• Green Bay, Wisconsin
19 May 16
Yes we will and then we will be in trouble. But who needs the smell button when you turned it on in my head and I can smell that dish as it simmers and my taste buds hunger for such a delightful delicacy. I don't know what movie it comes from, but you do have a couple great quotes.

• Green Bay, Wisconsin
19 May 16
@Inlemay
I haven't seen that movie. Oh no that shocked look on your face again. Sorry.

• South Africa
19 May 16
@just4him
let me shock you back - Nor HAVE I - I dont like anything with violence, and the first 10 minutes into the movie was violent so I put it back in the DVD case and returned it to the store. So even though there are great quotes from the movie, and a star studded cast, I have not seen it either. I should have heeded the warning 18+, my restriction is 13+


• Switzerland
19 May 16

Nooo please do not invent a tool to share smell, reading about food it's enough, if I smell it I cannot resist. I am also preparing a Bolognese sauce because I am making lasagne for our friend. I am preparing in advance what I can, because he loves to go around but he also loves to eat.



• United States
19 May 16
Your meal sounds scrumptious. I had never heard the tomato joke before


• Bunbury, Australia
19 May 16
Love the joke. I must remember that. And yes, it's good that smells can't travel over the internet.


• Banks, Oregon
19 May 16
lol tomato or tomato either one, they are good in spaghetti.

• Banks, Oregon
19 May 16
lol tomato or tomato either one, they are good in spaghetti.