Disgusting mannerisms at Dining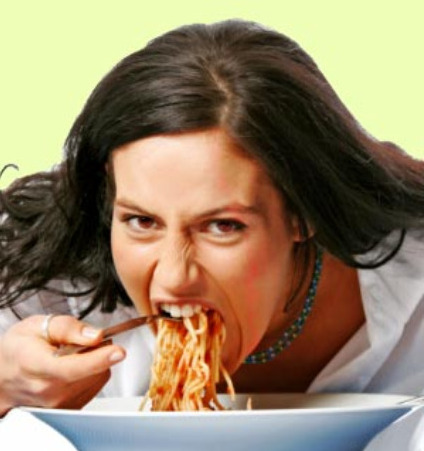 Hyderabad, India
May 20, 2016 7:58pm CST
People like food. They eat, munch, gulp and enjoy the food in varieties. But, the way of eating sometimes appears disappointing when eating in a group. It is your food and you can eat and there is no one to object for it. It does not look nice when certain decency is not followed while eating in a group. You should see, watch and how others are eating. You should cultivate the habit of decent eating. It should make others enjoy eating in your company. One should strictly observe the following while eating. When a food a served one should see whether it is served to all others or not; Whether all items are placed on the table or not. Whether napkins and cutlery are arranged for all or not; It is always a decency to ask if there isany conversation is going on for ' shall we start?' If it is the beginning to say 'Gentlemen, Let us start'. Do not hit on the plate with knife and speak while eating making sounds One of the ugliest way of eating I have noticed in India is while eating with hands. No doubt, there are people who eat nicely with their hands. But, at the same time, there are equally other people who make sounds, while eating. It gives a feeling of doing exercise while taking their food. They push food into their mouth in a disproportionate to the size of their mouth. Something comes out to the sides and something stuck somewhere.They put fingers and adjust the food. They make round big ball of the rice and toss it while eating making ....'aarr..rrrrr'. There are some people who plunge over the items the moment it is served and try to finish it as quickly as possible and as much as possible without realizing that the item is meant for others also and it has to be serve still. They quickly finish their eating and wait for others to finish their food. Eating is a good boon. Everybody can not have this so easily. There are people who can not eat and there are people who eat but can not digest. But, eating nicely and beautifully in a company is an art and the parents should teach their children from early childhood.
2 responses

• El Segundo, California
21 May 16
sure! decency and manners in eating is good to see. but let us not forget also our own culture. your thoughts are mostly western and asians are not like that. in japan, sipping your soup with a sound is a good manners because you're showing that you like the food. many tribes also don't have utensils to eat their food so they sort to use their bare hands (assuming that those are clean) and use broad leaves as their plates.

• Hyderabad, India
21 May 16
I am talking about group mannerisms. Nobody bothers how we eat our food. I am talking about everybody. What I wrote is with personal observation.

• El Segundo, California
23 May 16


• Singapore
21 May 16
@shivamani10
not many people do care about these unfortunately