Why you should honor yoghurt as a dietary supplement?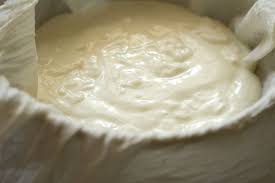 Hyderabad, India
May 24, 2016 3:19am CST
Yoghurt is a dairy product, It is prepared by fermenting milk with certain bacteria. It not only supplies a good number of proteins but also essential Vitamins and minerals. That is why you should be a part of your diet. The health benefits of Yoghurt inclue; Prevention of Osteoporosis Yoghurt is rich in Vitamin D and calcium which are needed for healthy bones. Regular intake of yoghurt minimises the chances of vaginal infections. Yoghurt is rich in potassium which has got the property of lessening the sodium has on your body, Thus reduces the chances of high blood pressure. The bacteria culture that exists in Yoghurt is good for the digestive tract and helps in preventing colon cancer, bowel disorders.
1 response

• Riverside, California
24 May 16
I didn't start incorporating yogurt into my diet until earlier this year. I love yogurt. It can help with your digestive system to an extreme. I find that I have just been feeling all around better since adding it to me diet.