is it relavant to move abroad 4 jobs?

India
November 24, 2006 11:06pm CST
this is to know how r we moving our hands back 4 saving 4 country
2 responses

• India
25 Nov 06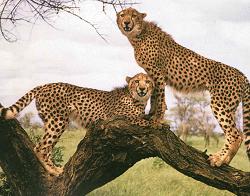 From the times immemorial, man has been always looking for greener pasture. Settlers from all over the world came down and settled in USA some 300 years ago, in the name of California Gold rush etc. Look at Bangladesh, thousands jump the fence come to India for meagre earnings with menial jobs. So do Nepalese. In 1970's, Indians, Pakistanis, Sri Lankans, Phillipinos, Malaysians, Indonesians all came to Gulf council in search of jobs, both highly skilled and unskilled. They made quite a money and many of them returned home. Now In India, millions going abroad in high tech area, I.T. Industry. Some on deputation from Indian Companies, some for studies and after studies, they find jobs there itself. Foreign exchange remmittances pool exceeded all time high and India has favourable balance of payments and a sizeable amount in Oil Pool too. Look at the Indian IT Industry, they are helping the nation with billions of dollars of foreign exchange every year. These things are good. We have plenty of educational institutions and people are generally having better IQs in computer field and it is good that they go out and earn because in this country they may not earn that big sum. This is not a brain drain, this EXPORT INDIA. Your topic is quite interesting and hence I went on typing the response.

• India
2 Feb 07
hi i think its better to go abroad 4 jobs u will earn the money more faster then u come to india and start a new industry with that experince ok see u