**were we really friends??**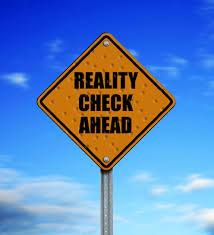 India
May 24, 2016 1:39pm CST
I came to know ...the reality of my friendship ... my so called close friend blamed me that im hitting on her bf

... i was so shocked !! whenever her bf texts and talks to me...i always let her know and just because she is insecure ..doesn't mean you'll randomly start blaming people!!

i was soo pissed off . .. and i didn hold back... i soo hate girls who have to fight and lower themselves for another person??!! seriously have some self respect ...if you think the guy is not being real ...deal with him rather then going berserk on people around!!

..its just sad soo many years of friendship ..and i guess she never knew me ever

7 responses

• United States
24 May 16
I came to realize that some of my so called friends turned around to be not all that they seemed, and I just left them and moved on. I'm not going to stay friends with them and compromise my own happiness. They are not worth it.

• India
24 May 16
i did the same ...just move on and never look back


• United States
24 May 16
@BlissfullySilent
Exactly! Just focus on your own happiness. If someone makes you unhappy, leave them and move on.

• Romania
24 May 16
So that meen's that was never friendship becouse people when are friend's discuss and resolve any problem do not let anything come between them.

• India
24 May 16
totally agreed!! and that is the sad part...all this time it was just nothing

• Romania
24 May 16
@BlissfullySilent
but maybe there is a chance that missunderstood or something happened and maybe you will be friend's again. but if you think that it doesn't worth the chance then let it be and see youre life becouse in life you will pass over many this kind of relationships.

• India
24 May 16
@pufitzamison
im all open to be cordial with her but ...it would never be the same for me..so better is to move on



• Vancouver, Washington
24 May 16
It sounds like she had insecurities he knew this so he played upon those feeling starting trouble because she didn't understand it playing you against each other putting your friendship on the line and what he set out to do worked she played right into that one I would pray for her and block him from your phone and never talk to him again I would keep those texts so maybe if it works out you might show them to her.

• India
24 May 16
@softbabe
...well i dont talk with them anymore...and whatever they do is way beyond my concern... they are sooo out of my life... im just disappointed that so many years of friendship and this is your trust

• Vancouver, Washington
28 May 16

• India
24 May 16
Love makes you blind or love makes you stupid. Which one is true the most?

• India
24 May 16
@Daljinder
i think she had a cocktail of both !! and went all hangover on me


• India
24 May 16
@BlissfullySilent

Should have had the hangover remedy handy!

• India
24 May 16
@Daljinder
i'll keep in mind for future reference when some other lovesick puppy goes shezilla on me


• Ft. Lauderdale, Florida
25 May 16
You don't need a friend like that!!

• India
25 May 16
@GreatMartin
Exactly!! she is out of my hair now


• El Segundo, California
25 May 16
it's a fact that if you are into a relationship, you will lose two friend of yours.

• Austin, Texas
25 May 16
It's always good to find out who your real friends are. Count it a blessing and move on. It's history.