what are Gomti Chakras?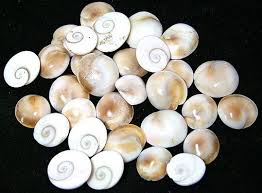 Hyderabad, India
May 25, 2016 1:01pm CST
Gomti chakra is a very rare natural product found in Gomti river in Madhya Pradesh in India.It is believed to bring luck and is used in Tantra and rituals.Those who possess Gomti chakra will possess luck, wealth, good health and prosperity.Some people bury Gomti chakra in the foundation of buildings.In some regions 11 Gomti Chakras are wrapped in a red cloth and is placed in a rice container for food security.It is also worshipped by some people on Diwali Day (festival of lights). Some people wear it as a pendant.
1 response

• United States
25 May 16
I never knew of these before. Very interesting information here. I think I would like one! I bet I could purchase one online. A pendant would be pretty to wear.