Why are our ladybugs not moving? (today's biology lesson)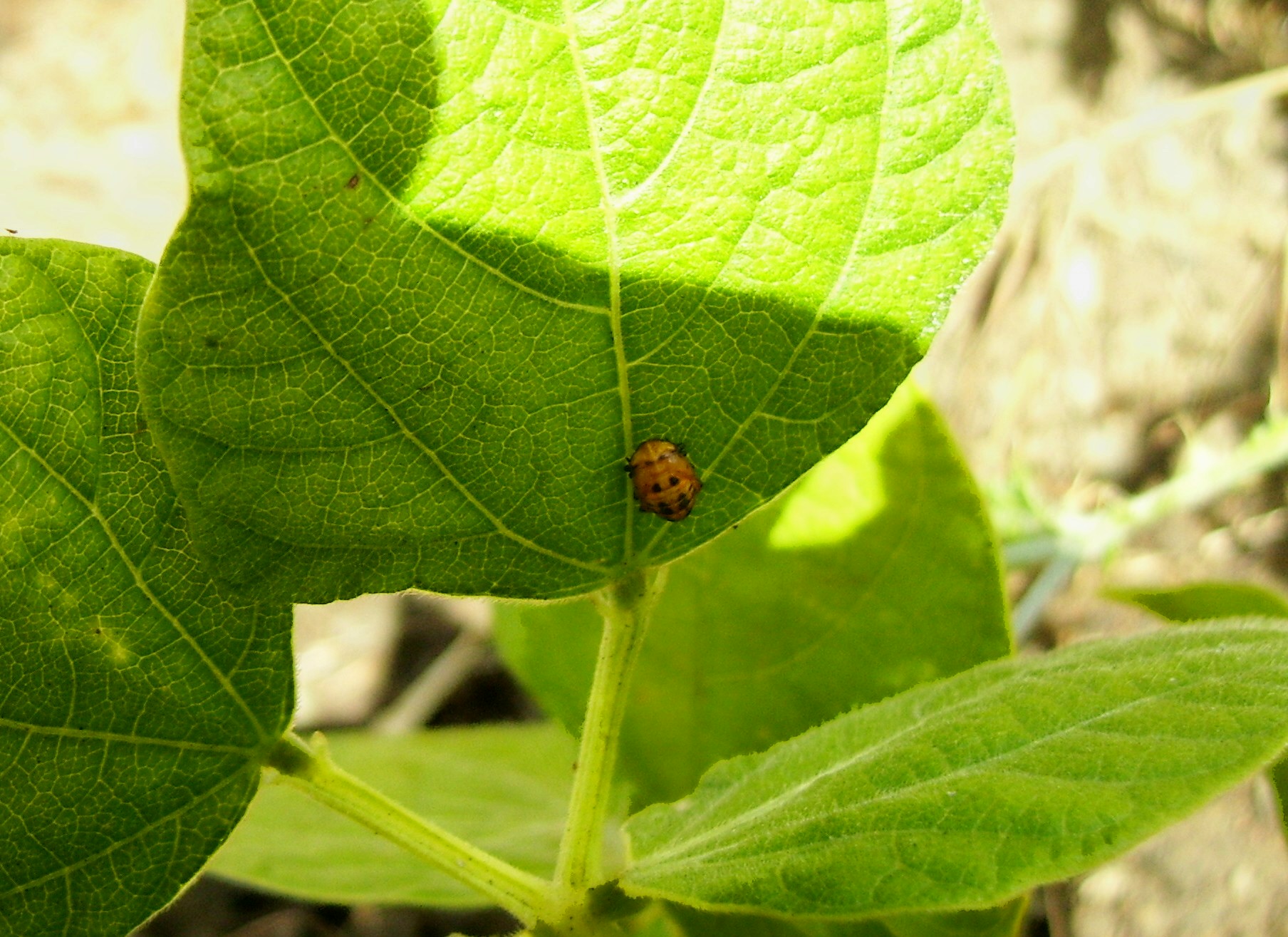 Walnut Creek, California
May 25, 2016 9:01pm CST
The other day I saw lady bugs dotting our corn plants, as well as some of our green beans. "Death to aphids," I thought merrily. This was out at Ground Squirrel Gardens, where the kids and I grow "crops" and hope the ground squirrels won't eat them. As I was watering the corn, I noticed that the lady bugs weren't flying off. They were just sitting there, even if water splashed on them. Only then did I remember that I'd seen a few ladybug larvae a few days before. Lady bug larvae are orange and black critters that don't look much like ladybugs. These still critters must be ladybugs in the "pupa" stage, I thought. Like butterflies, lady bugs have to "sleep" for a few days before emerging as the flying creatures we all enjoy. I got a good picture of my "sleeping" ladybug, this one on a green bean plant. Within a few days, there will be ladybugs flying around our "farm."
10 responses

• El Paso, Texas
26 May 16
I had no idea they went through a larva stage thanks for that tidbit of info. Worst of all is that I haven't seen either in a very long time, either we don't have any aphids or it's too hot here. You're so lucky to have them.

• El Paso, Texas
26 May 16
I think it has to be humid for aphids to invade a plant which is why at least I have not had that problem here
@TheHorse
we have been in a drought since 2007 and hopefully 2016 will be a wet year for us, which might mean aphids and other problems provided them dang wabbits ain't eaten all my plants by then.


• Bunbury, Australia
26 May 16
That's really interesting. I had no idea they did that.

• United States
26 May 16
I did not know this. Fascinating. I guess changing into ladybugs tucker them out. With the water you splash, you are giving them a reason to hang around to help control those pesky aphids.

• United States
26 May 16
@TheHorse
Wow. Imaging the wing span on a ladybug that could do that!





• Centralia, Missouri
27 May 16
oh I didnt know that, poor zzzzing buggie lol

• Philippines
26 May 16
Now I learn a new lesson about biology. Thanks for sharing.

• Philippines
26 May 16
awww, let them sleep they're probably tired of flying



• Banks, Oregon
26 May 16
Very interesting I didn't know that, but makes sense though.

• Colorado Springs, Colorado
26 May 16
One of the few flying bugs that I don't have a phobia of. I didn't know that about them having to sleep a few days. Interesting.