Oh, My Sore Fingers!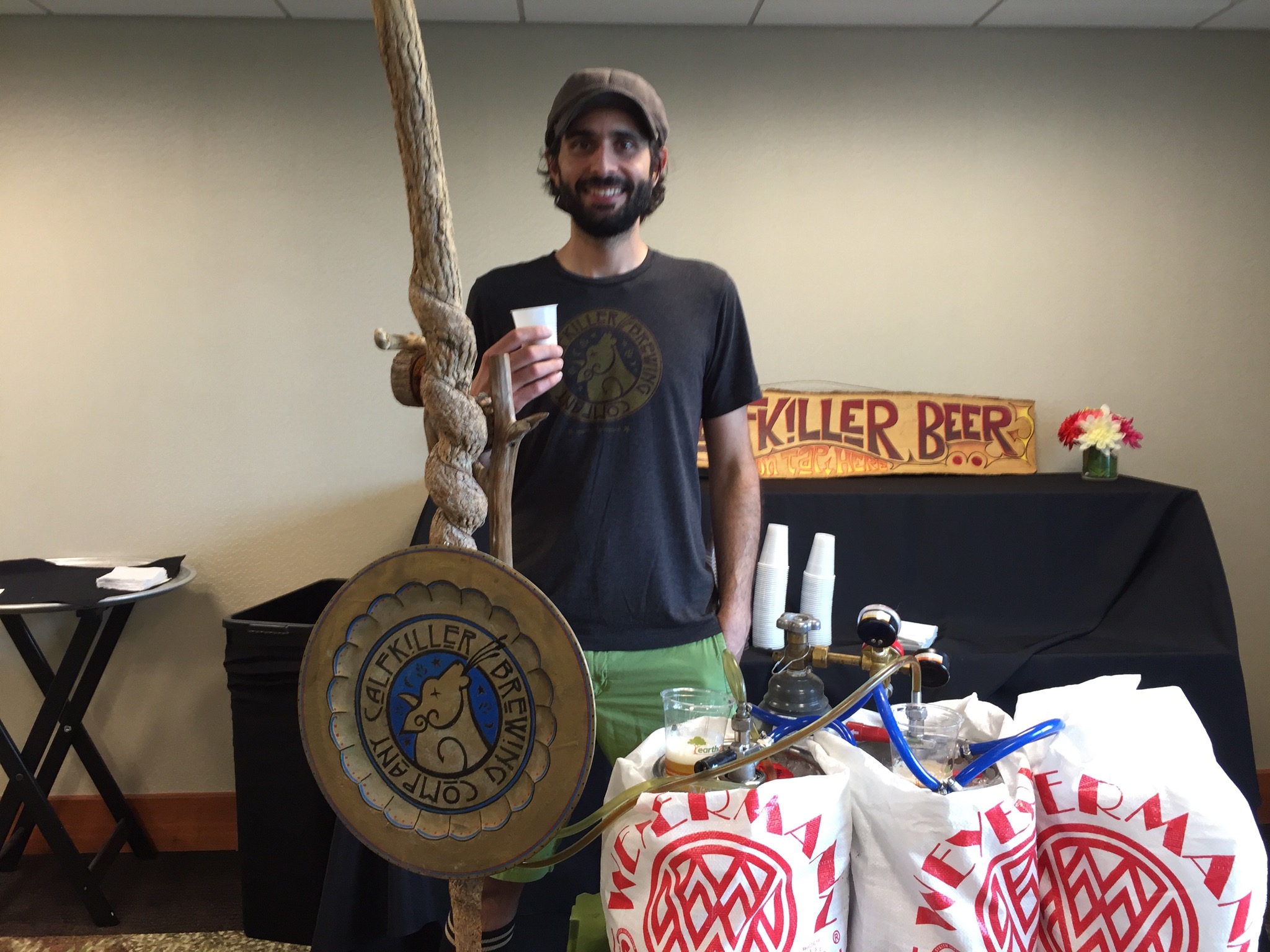 United States
May 25, 2016 9:19pm CST
Day one, the "unofficial" day, of the country music conference is in the books. Today was just an informal social gathering, highlighted by a local micro brewery (Calfkiller -- no kidding, that's their name! The chairman of the conference assured "vegans, environmentalists, and animal rights individuals that no calves are killed in the making of their beer"

) and
picking!
Oh, my sore fingers! I haven't picked
that
much in quite a while! We had a blast, as we always do. It's a fun mixture of pros (there were two in our circle who have nationally released albums), amateurs, and people like me who really have no business owning a guitar. There was also a Hall of Famer (Neil Rosenberg, a Bluegrass Hall of Fame inductee) on banjo. It's a "circle" thing, where we go around and whoever's turn it is calls out a song, and hopefully at least someone else knows it. I did "Ashes of Love" by Johnnie & Jack, "I Saw the Light" by Hank Williams, the old standard "Hot Corn, Cold Corn" (most famously by Flatt & Scruggs), and, by request, "The Buck Starts Here" by Robbie Fulks. Other highlights included two Merle Haggard songs, "Pancho & Lefty" by Townes Van Zandt, and a tribute to Guy Clark. There are some great musicians in the lot. We were all excited, too, for the great media attention the book
Texas Jailhouse Music
is getting. That's the great thing about this conference: there's no competition. We're all colleagues, anxious to help anyone and everyone in any any possible, and when one of our group does well we
all
share the joy. The conference starts in earnest tomorrow, with the presentations getting underway with the luncheon at noon. We'll spend two and a half days acting scholarly. (Some can do that better than others.

)
2 responses

• Bunbury, Australia
30 May 16
What a buzz this would have been! I know it's all over now but how great to be able to participate. Well done you.

• Colorado Springs, Colorado
26 May 16
Sounds like a fun day. I couldn't play a guitar to save my life. But let's say I could and was really, really good. I'd still be intimidated by those guys.