My "Dough Mixer!"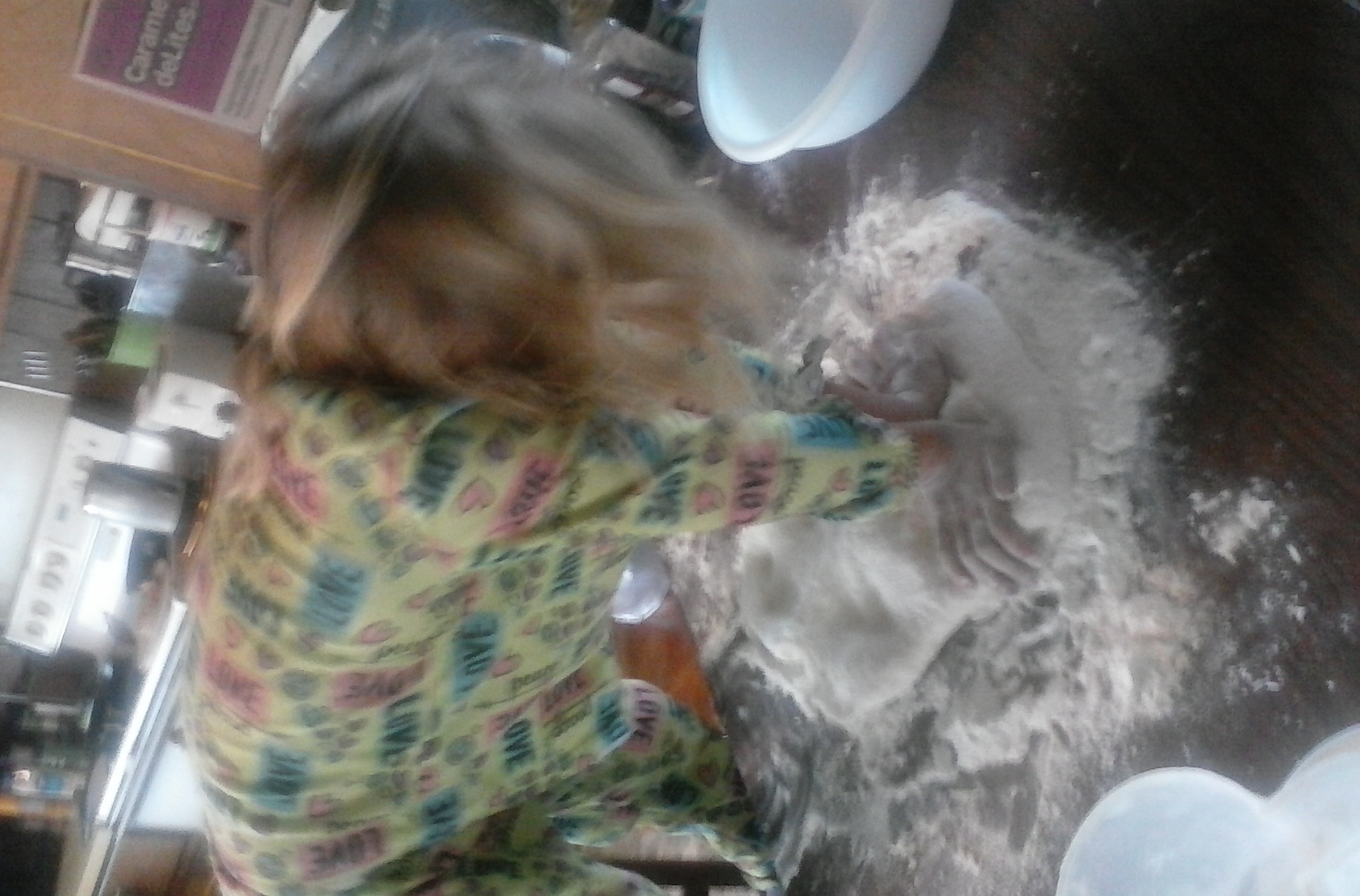 United States
May 27, 2016 4:32pm CST
As I've written in earlier posts, I make our own bread and cinnamon rolls. I love to make bread, but the kneading the dough is the hard part for me as I have arthritis in my back and carpal tunnel in my wrists. I've been wanting to get me a mixer that kneads bread dough, but as of yet have not got one until today!! Since it's rainy and cool today I decided that I would make some bread and the grand kids wanted to help make cinnamon rolls with grandma. So, here's my granddaughter kneading the dough!!

After we kneaded it and rolled it out, then the grandchildren sprinkled cinnamon sugar and brown sugar on the rolled out dough!! It was some thing fun to do!!

5 responses

• Boise, Idaho
28 May 16
How fun for you all! I remember one times, years back now, I went through about a month of trying different recipes to get just the right ingredients for my cinnamon rolls. I now have a recipe I use all the time. I don't make them very often but they sure go fast when I do. LOL

• Chile
27 May 16
I love cinnamon rolls. Maybe you should send us your recipe.


• United States
27 May 16
You have a wonderful kneader there! So much fun for Grandma and grandkids too! I bet your home smells wonderful!

• Cuyahoga Falls, Ohio
27 May 16
That's pretty cool. My SIL has a bread-maker too.