Creedence Clearwater Revival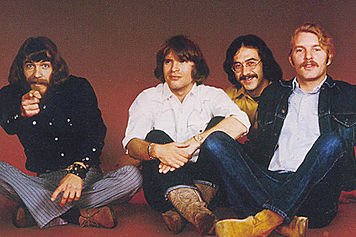 United States
3 responses

• United States
5 Dec 06
Creedence didn't go to Woodstock!! Where di you hear that from?

• United States
5 Dec 06
I just assumed they were there...

• United States
6 Dec 06
No...they were not there. Great music was performed there though! Jimi, Janis, The Who, Country Joe...I would give almost anything to been able to go to Woddstock.

• United States
6 Dec 06
CCR did? I have researched that alot and watched a documentary and read several materials-no mention of creedence ever...


• United States
29 Nov 06
I love them. I've been listening to them since the 70's. I also like John Fogerty's solos.

• United States
30 Nov 06
Is he one of the guys from CCR? Sorry, I don't know their individual names...

• Bulgaria
19 Mar 10
Hi.This band is very symbolic and one of the classic band of the 60's and ever.Very glamorous songs.One of my favourite is Have you ever seen the rain.I think these days there are not so many good bands.regards!