Healthy Day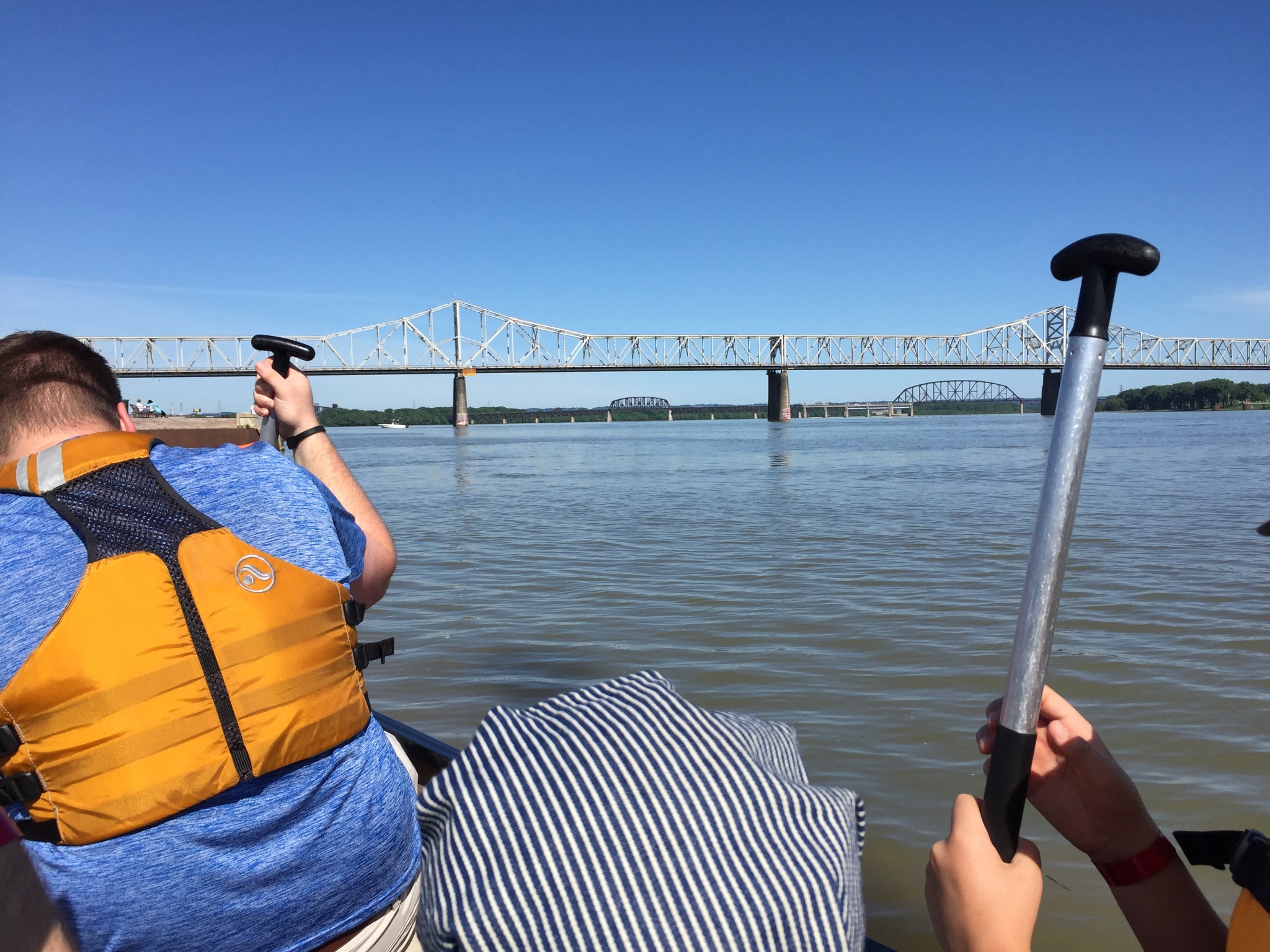 United States
May 30, 2016 10:05pm CST
In Louisville we open and close "summer" with the "Mayor's Hike, Bike, and Paddle" event. It's held twice a year, on Memorial Day and Labor Day, and is an enticement for people to exercise and be healthier. I went to the festivities today. There were tai chi and yoga demonstrations, a Zumba class, and booths with things ranging from free bike helmets (I got myself a new one...hey, my tax dollars at work!

) and water bottles to information on the city's parks and companies that give rowing lessons. I played pickle ball (it's a little like tennis, but it uses a wiffleball and paddles that look a little like too-big ping pong paddles), walked around the grounds (it was held on the waterfront park), and even got to meet my Congresssman!! By the time the biking and hiking started I had been on my feet for nearly two hours, so I opted to paddle. One organization had a "group canoe" that held 12 people, plus two professional guides, so I took a ride out into the Ohio River. It was perfect weather for the event, too: hot, but not
too
hot, no humidity, and gloriously sunny. The river wasn't choppy or high, either. (BTW, they actually
close
the Ohio River to barge traffic while this is going on so the canoers and other rowers don't have to worry about being run down by a gigantic barge!) I've been off since last Wednesday thanks to the country music conference. The "healthy day" at the waterfront was the
perfect
ending to the long weekend!
2 responses


• Denver, Colorado
31 May 16
I see people playing pickle on the tennis court that I ride my bike past all the time. Must be a popular game.