Done !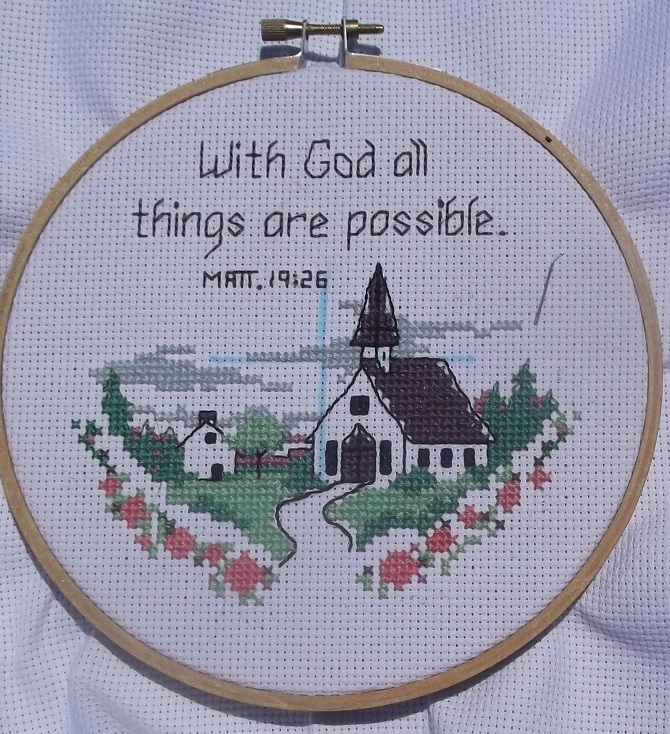 Petaluma, California
June 2, 2016 4:28pm CST
At least, with the first part--I finished stitching this design. Now it needs to be rinsed to get the washable pen off that I used to mark the center of the fabric, and dried, then secured in a hoop ! After that, I can put it in my shop. :) Tonight I can get started on the new pattern that I said I posted about... ...right now, though, my dog is making "huffy-snuffy" noises at me, which means it's time for her afternoon walk. I'll be doing that before anything else, of course.

1 response


• Petaluma, California
3 Jun 16
Hi,
@Genipher
! I guess it took me...about a month? I asked Mom to teach me cross stitch when I was about nine or ten. Currently I'm trying to sell my work in an Etsy shop, but it's not going really well..


• United States
3 Jun 16
@xstitcher
Personally, I think etsy has gotten too big. It's hard to be successful there. Do you ever do craft fairs? And do you turn the cross stitching into things...like bibs or blankets or pillows or quilts? They might sell better that way.

• Petaluma, California
3 Jun 16
@Genipher
Currently make bookmarks and wall hangings from it. I used to do craft fairs years ago,