Where's the cat?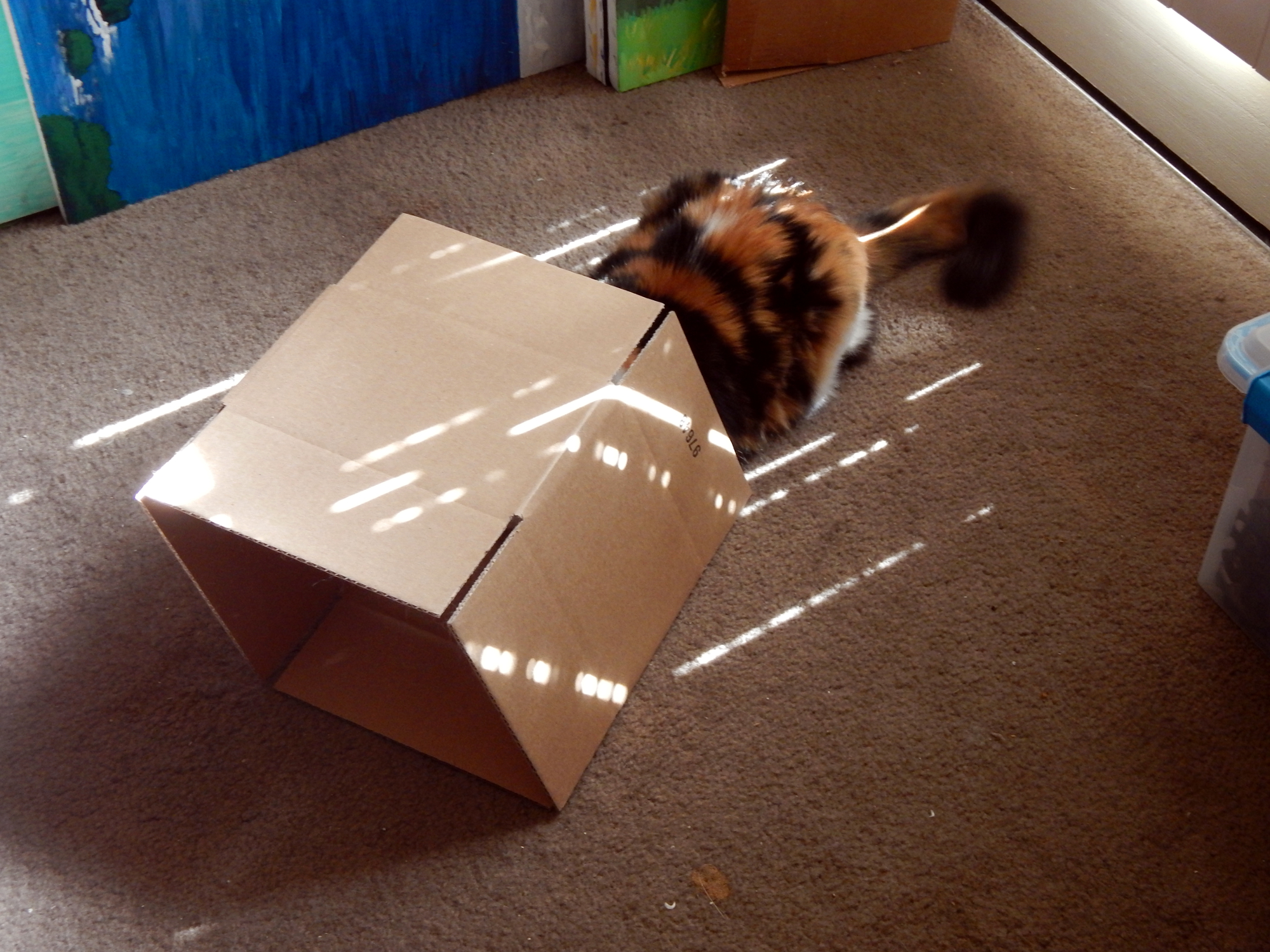 United States
June 2, 2016 4:37pm CST
We just moved. This morning, we couldn't find our fluffy little calico. We checked behind the toilet, where she'd hidden in the beginning. We checked both closets - twice. Checked under all the tables. Checked behind the canvasses, yet to be hung. We looked at each other. Where's the cat? The doors hadn't been opened - we would have heard her get out if she'd moved the screen in the window. No way for her to get out. So where is she? We started checking the cupboards - and there she was! On a shelf in the very back of the pots and pans cupboard. She'd opened the door for herself and slipped in then went to sleep. She's already been back in there this morning.
5 responses

• United States
2 Jun 16
Well, I think your kitty has her go-to place of safety. Might as well leave that cabinet empty or put a kitty bed in there.

• Centralia, Missouri
3 Jun 16
how to catch a cat. Set out a carboard box. How to catch 2 cats....set out a cardboard box. lol!

• United States
3 Jun 16
That is so true. On one move, I put three cats in one carrier - they were all friends and it was a big carrier - and they liked it better than being alone.

• Centralia, Missouri
3 Jun 16

• Los Angeles, California
3 Jun 16
That is a kitty doing what cats do!

• Moses Lake, Washington
2 Jun 16
Little girly wanted comfort and security. Smart wee one. And very pretty, too.

• Tucson, Arizona
2 Jun 16
sounds like she has found her home.. at least you know where to look for her